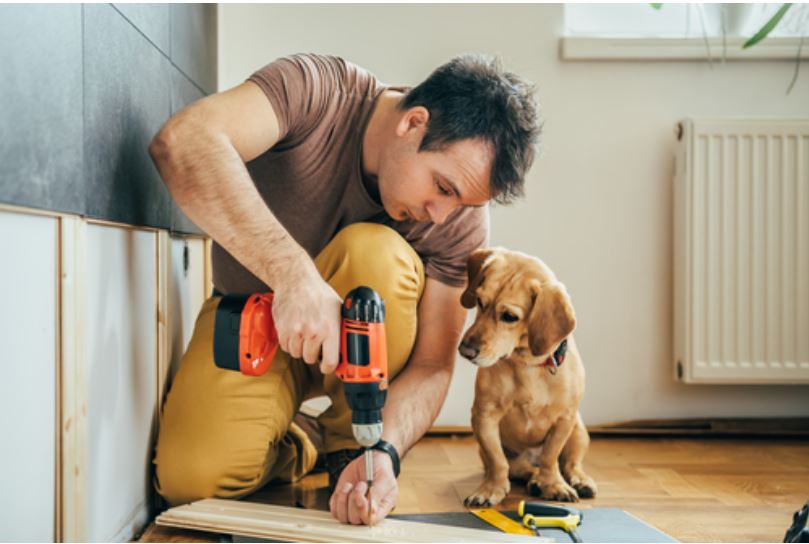 If you're thinking of doing some work on your property with the aim of increasing its value before selling, some new research may give you food for thought.
A lot of people think a nice new kitchen or bathroom will increase the asking price of a property, but the figures show that they often don't result in a profit.
According to the research by buying agent Henry Pyror and GoCompare home insurance, the average cost of a new kitchen is £7,000 and yet only adds about half of that amount to the value of a property.
More effective ways of increasing the value of a property are what you might call the more unglamorous projects.
New Boiler
Energy improvements, such as a new boiler or central heating system, can increase the price of a property by close to 4%, the equivalent to just over £9,000.
The average cost of a new boiler cost is around £2,000, providing the householder with a net profit of close to £7,000.
Other improvements can be more subtle. A fresh coat of paint may add little to the value of a property, for instance, but making your home look as welcoming as possible can undoubtedly encourage prospective buyers through the door.
'Improvements' that can lose you money
According to the research, installing solar panels causes a home to lose value and the researchers estimate this reduction in offers of around £4,500. On average £5,000 is spent on solar panels, meaning a total loss of around £9,500.
Other projects which can give negative returns include installing a new bathroom and new flooring.
In Summary
When selling your home, it's important to recognise that many buyers would prefer to add their own mark on their new property. It is also quite likely that your prospective buyers would prefer to choose a kitchen or bathroom themselves.
Our advice, in terms of larger projects, is to only do the things that will make your property better for you and leave other improvements for the new owners, who may not share your taste. Your time and money is generally better spent on the smaller projects such as small repairs, keeping the garden weed free and tidy and touching up damaged paintwork.
For more guidance on your own specific circumstances, contact us! Our experts are willing to help.