Ludlow Local Market Update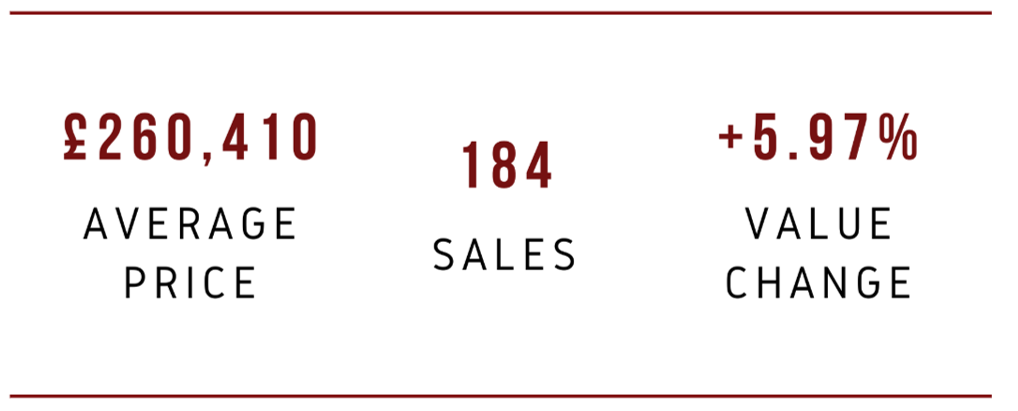 Over the last 12 months the property market in Ludlow has changed. Below you can see how many sales there have been, the average price of these sales and how this price has changed over the past year.
Keeping up to date with the local market is important, especially if you live there or are planning on moving there. The Ludlow market has had a total value change of 26% over the past 5 years.
With the accessibility and facilities available in Ludlow it is increasingly becoming a sought-after area to live in. With a wide variety of boutique shops and larger retailers, a vast array of restaurants serving beautiful food and lots of historic attractions including Ludlow Castle, this is really a wonderful place to live.
For more information about the local market and starting your property journey in Ludlow, contact us today or visit The Ludlow Property Page
To find out how much your Ludlow Property could be worth, get a FREE Online Valuation here in under 30 seconds.