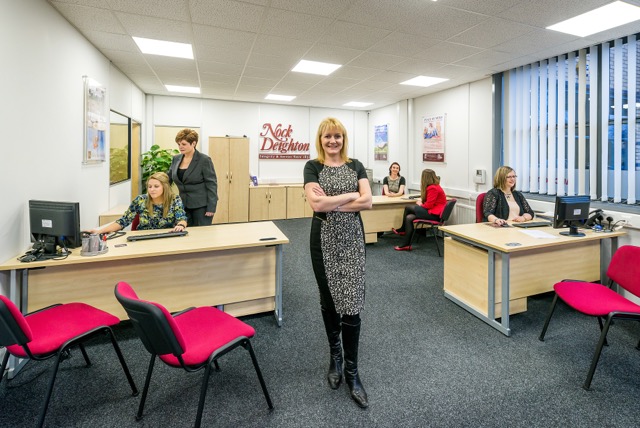 New legislation to ban letting agents and landlords from charging tenant fees could lead to an increase in rents, according to property experts here at Nock Deighton.
The Government has now confirmed that the Tenant Fees Bill will come into force on June 1, meaning upfront fees will be banned for all tenancies signed after that date.
Dawn Clarke, director of lettings and property management at Nock Deighton, which manages hundreds of rental properties across Shropshire, says the Bill will pose a headache for landlords.
"I appreciate tenants will welcome the removal of fees when they sign a new tenancy, but this legislation is more complicated than that," she said.
"Tenant fees, usually between £200 and £300, are charged to cover the costs of Right to Rent checks, credit and reference checks, and costs towards legal documentation, tenancy inventory and so on.
"Those are vital checks to ensure tenants have the legal right to rent a property in the UK, and are financially able and creditworthy, and they will still need to be done following the introduction of this Bill.
"So who is going to pay for them? Experience from Scotland, where tenant fees were banned in 2012, tells us that rents are very likely to increase because landlords will need to recover their costs.
"It has got increasingly more expensive for landlords to rent property, and these will just add to their costs, which ultimately get passed down to the tenant."
Dawn added: "We welcome legislation which improves the standard of property for tenants and increases tenants' rights, but the Tenant Fees Bill does neither of those.
"We understand there are some agents (mainly in the south of the country) who have been charging higher fees to tenants, but most reputable agents have only been charging nominal fees to cover necessary costs.
"We are speaking to our landlords about how they can prepare for the introduction of the Bill, and anyone with any concerns is welcome to give me a call."
The Nock Deighton lettings and property management team can be reached on 01952 292300 or by emailing: lettings@nockdeighton.co.uk