Ever wonder how much your house is worth?
House prices in the West Midlands can alter frequently due to changes in the market. 
We have a simple, quick and easy online valuation tool that allows you to find out in less than 30 seconds how much your house is worth. We provide an insight into the potential value of your home, all you need to do is simply enter your postcode.
With branches in 6 different locations covering 7 areas throughout Shropshire and Worcestershire, we have market reports for all which provide insights into the changes in house prices in each area.  For example, did you know over the last 12 full months there have been 633 houses sold in Bridgnorth? The average sale price of a property in Ludlow was £240k, so how much could your house be worth?
Portals such as
Rightmove
are great for actively searching houses in your area for comparison. You can find houses that are similar to yours and will provide a rough price estimate. 
You can then use our tool to give you a figure of what your house could potentially sell for, in the best and worst case scenario. 
Take a look at how quickly the market is changing through our Local Market Round Ups below.
Bridgnorth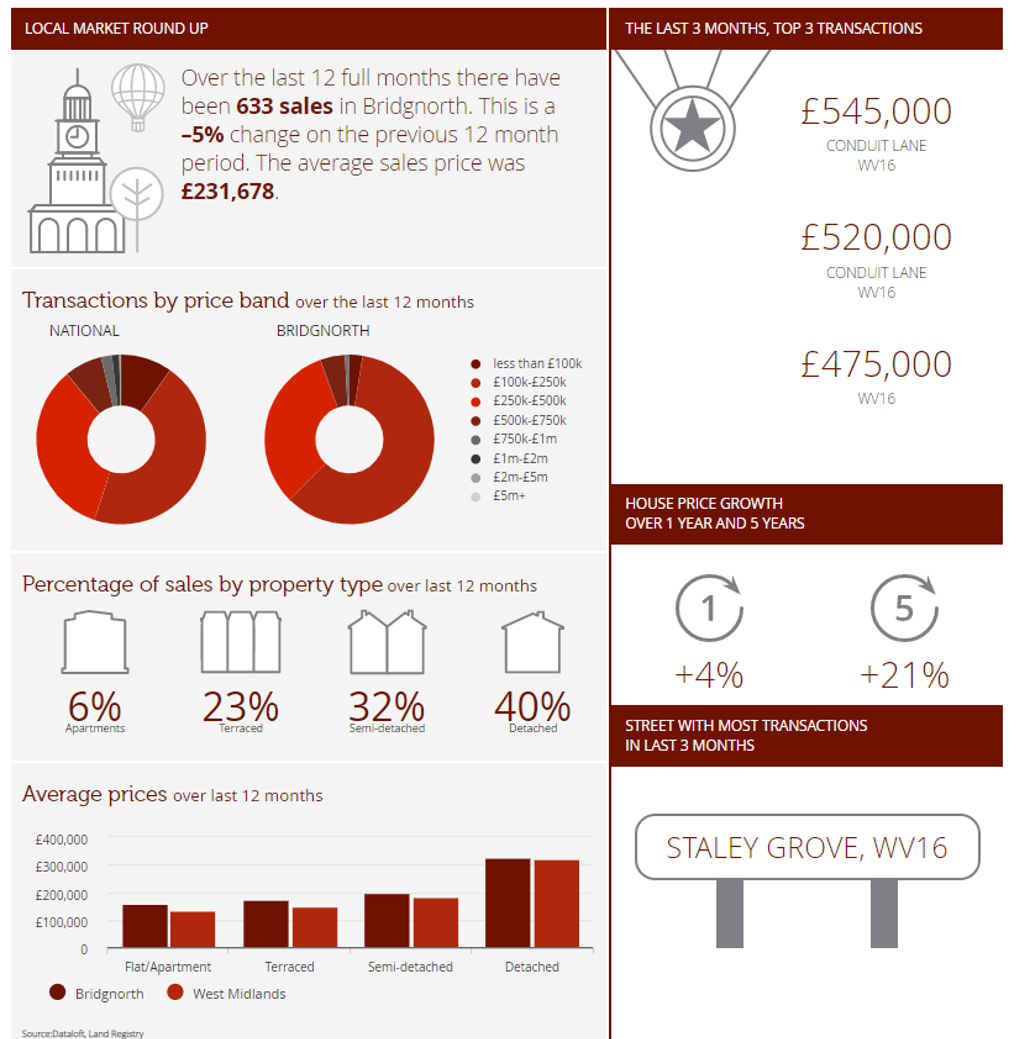 Cleobury Mortimer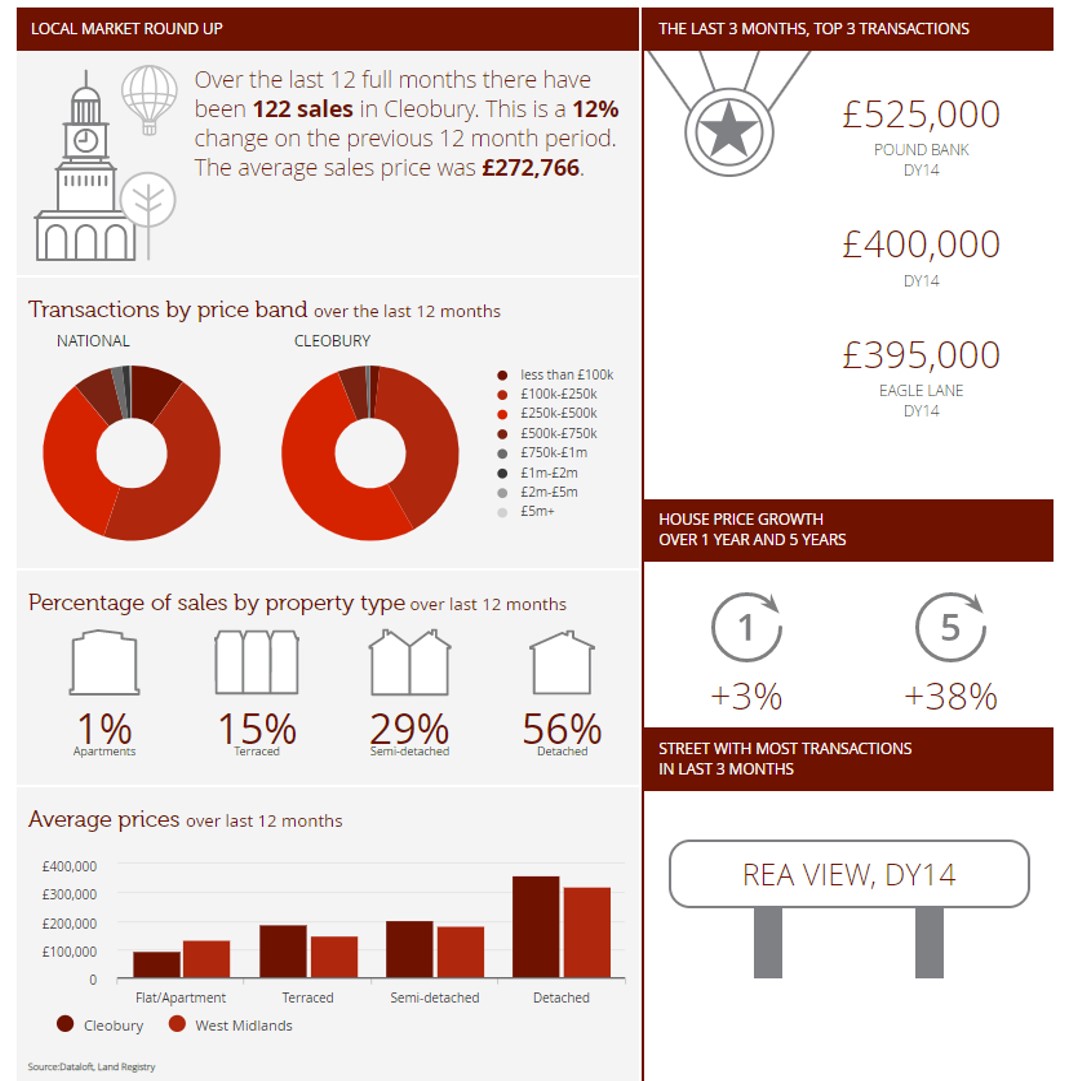 Ironbridge

Kidderminster

Ludlow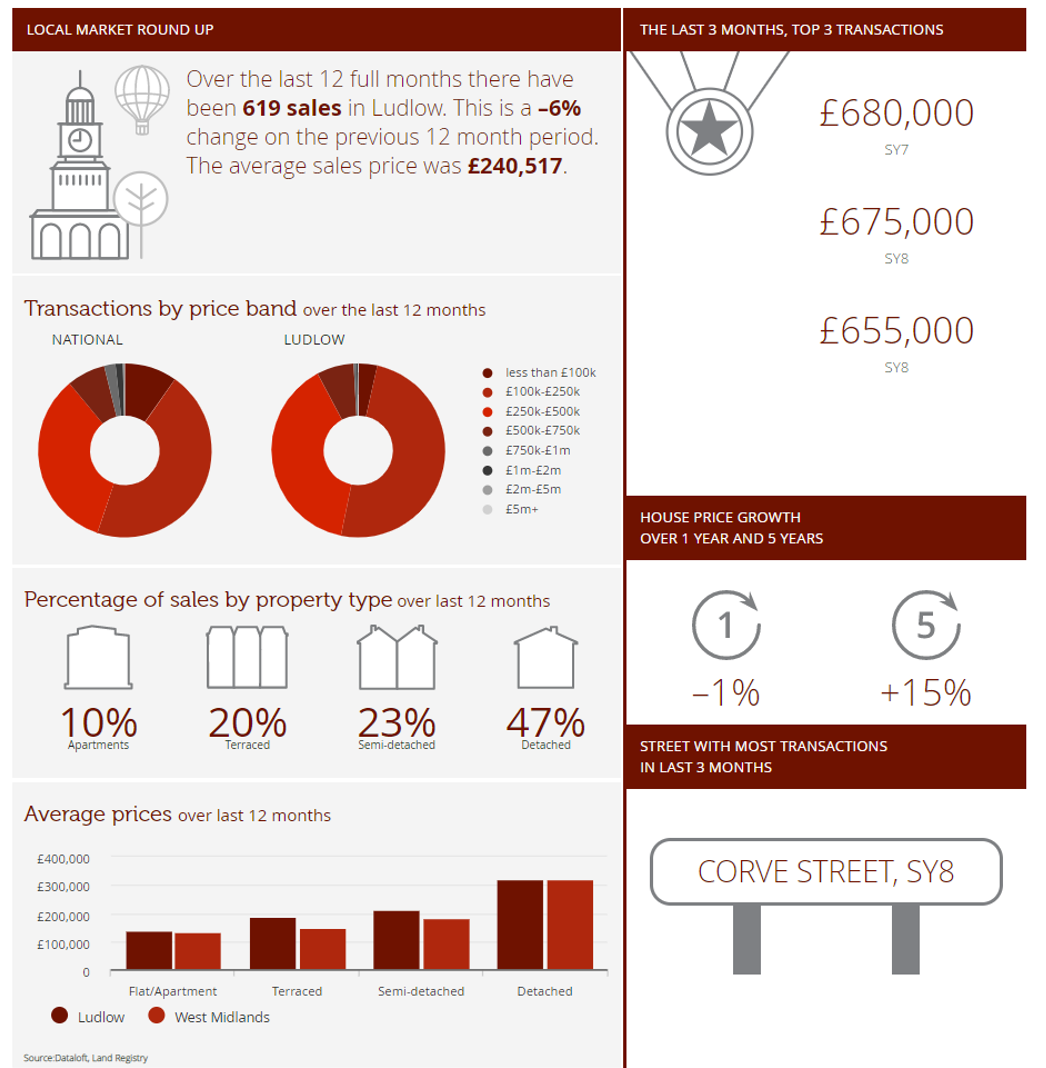 Newport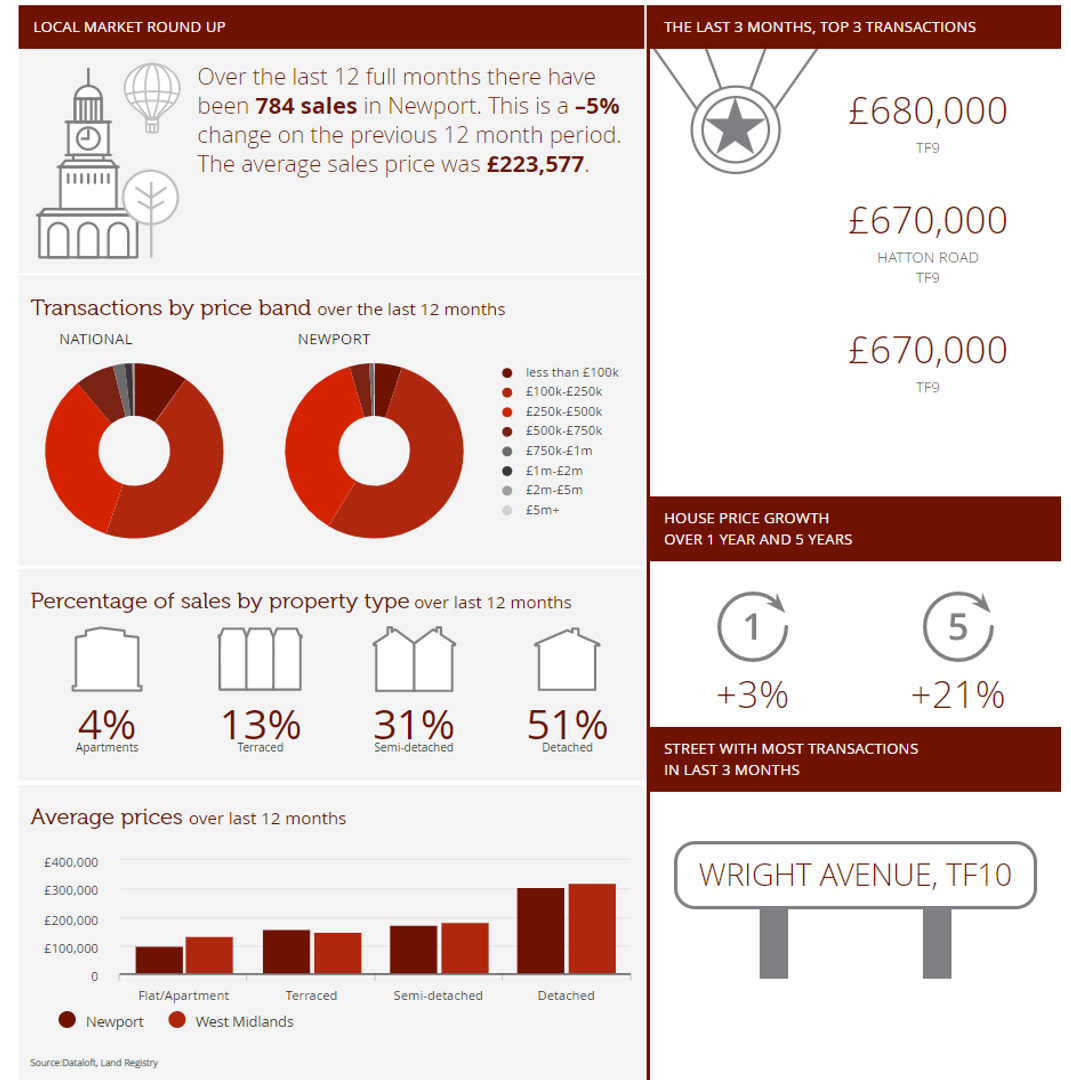 Telford