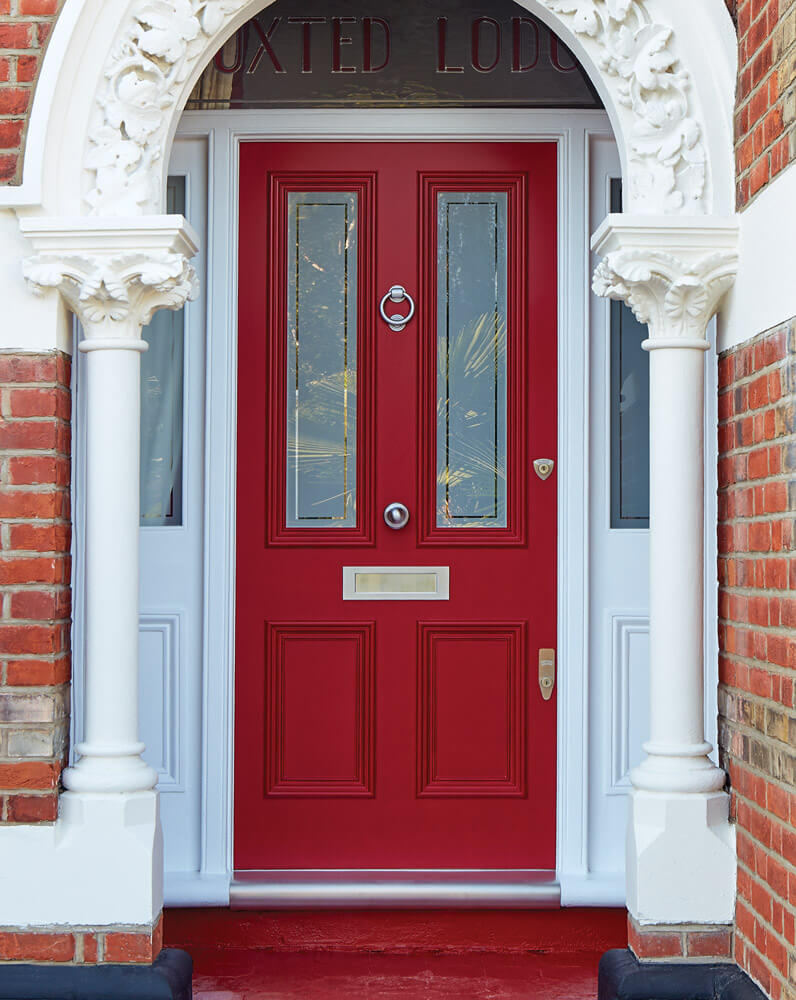 Whether you are in the process of moving house and waiting to find a home that perfectly suits your interior desires, or you're after decorating tips and tricks in preparation for selling your home, we have compiled a list of our Top 5 Interior Design Trends this summer, and combined them with our current property listings to provide you with inspiration and show you the wonderful homes Nock Deighton currently have on offer.
1. 70's Scandinavian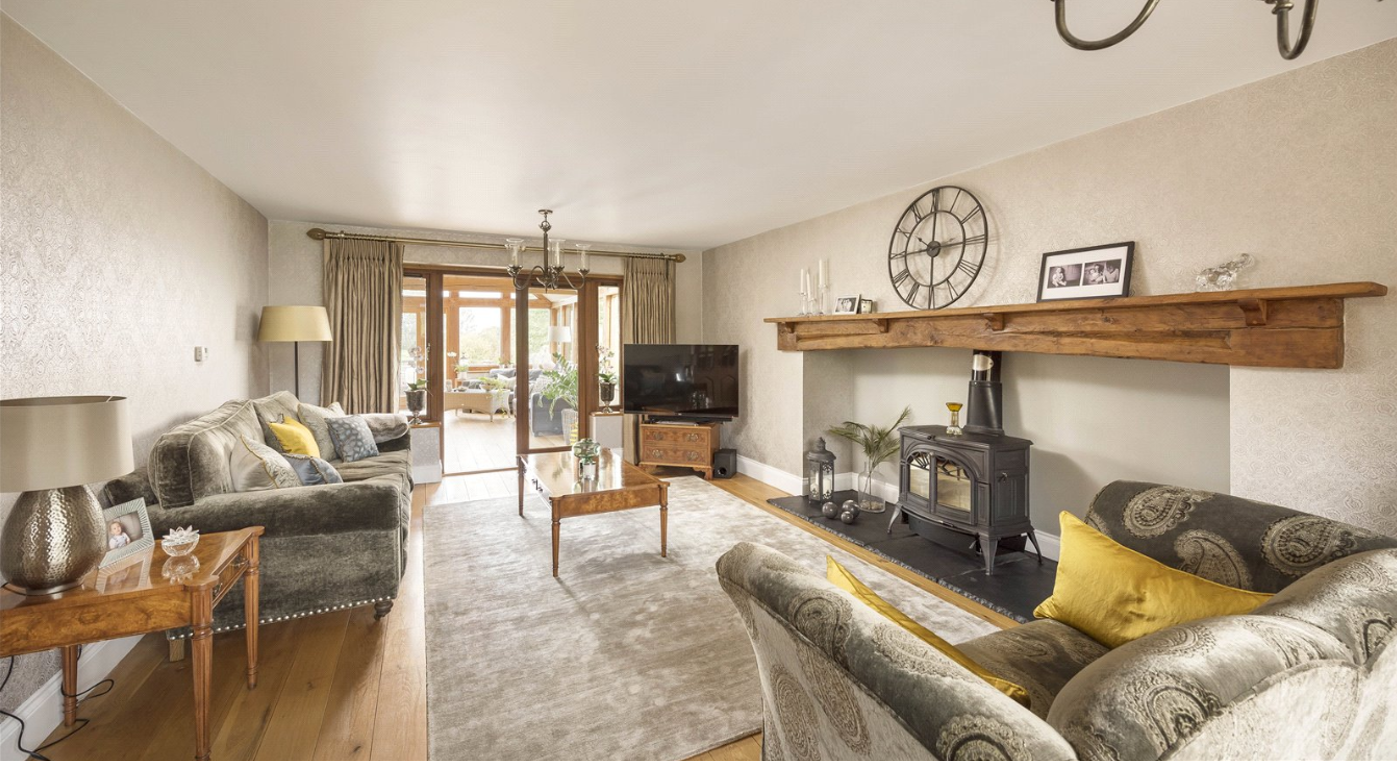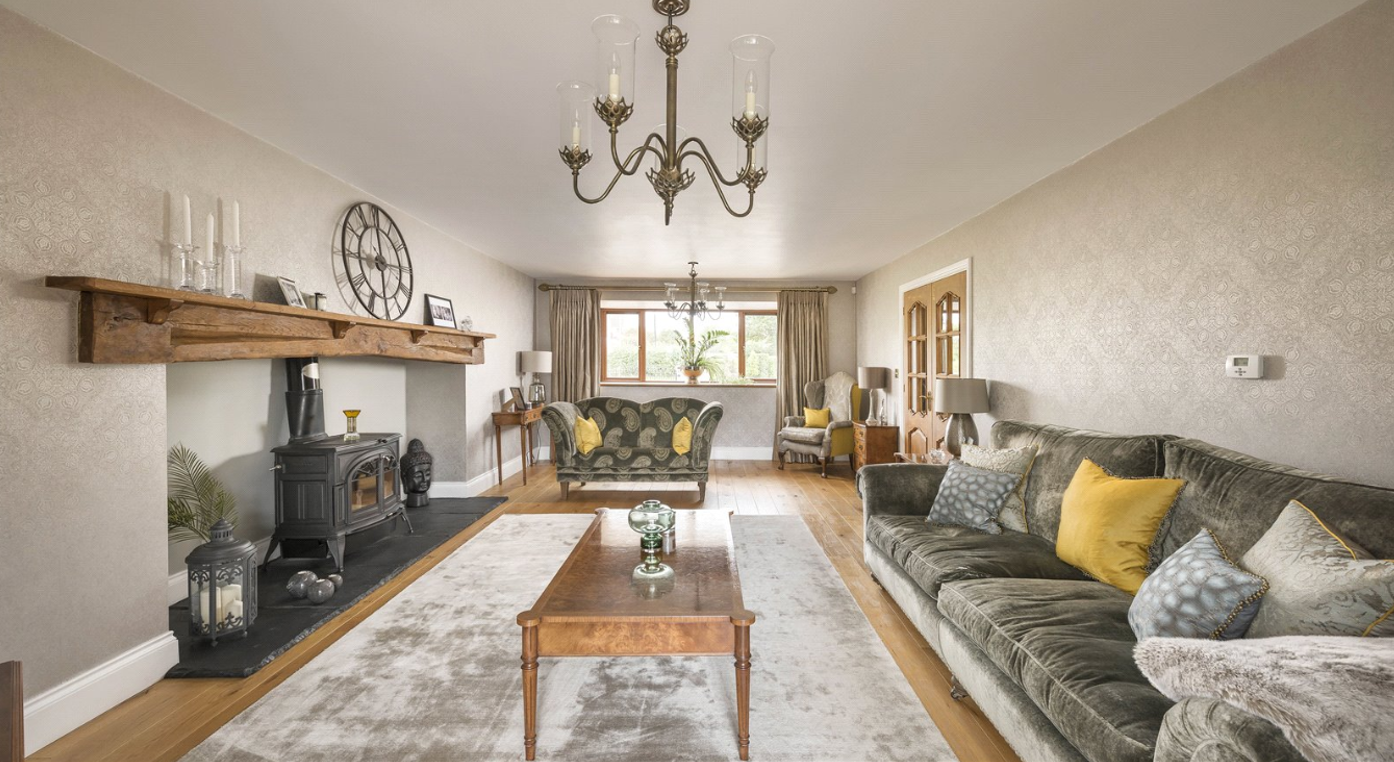 Highworth, Bratton Road, Bratton, Telford, TF5 perfectly captures the essence of the 70's Scandinavian trend.  With an internal area of 6893sqft, there is plenty of open space to experiment with a bright colour palette and bold, straight lines. The living room features two elements of statement lighting which help balance the large living area. The inset wood burner introduces a period element to the room and compliments the use of wooden features and furniture.  The use of a yellow accent colour juxtaposes the minimal wall and flooring palette and abides by the less is more philosophy of this trend.
For sale with Nock Deighton's Country Homes
2. Natural Textures and Elements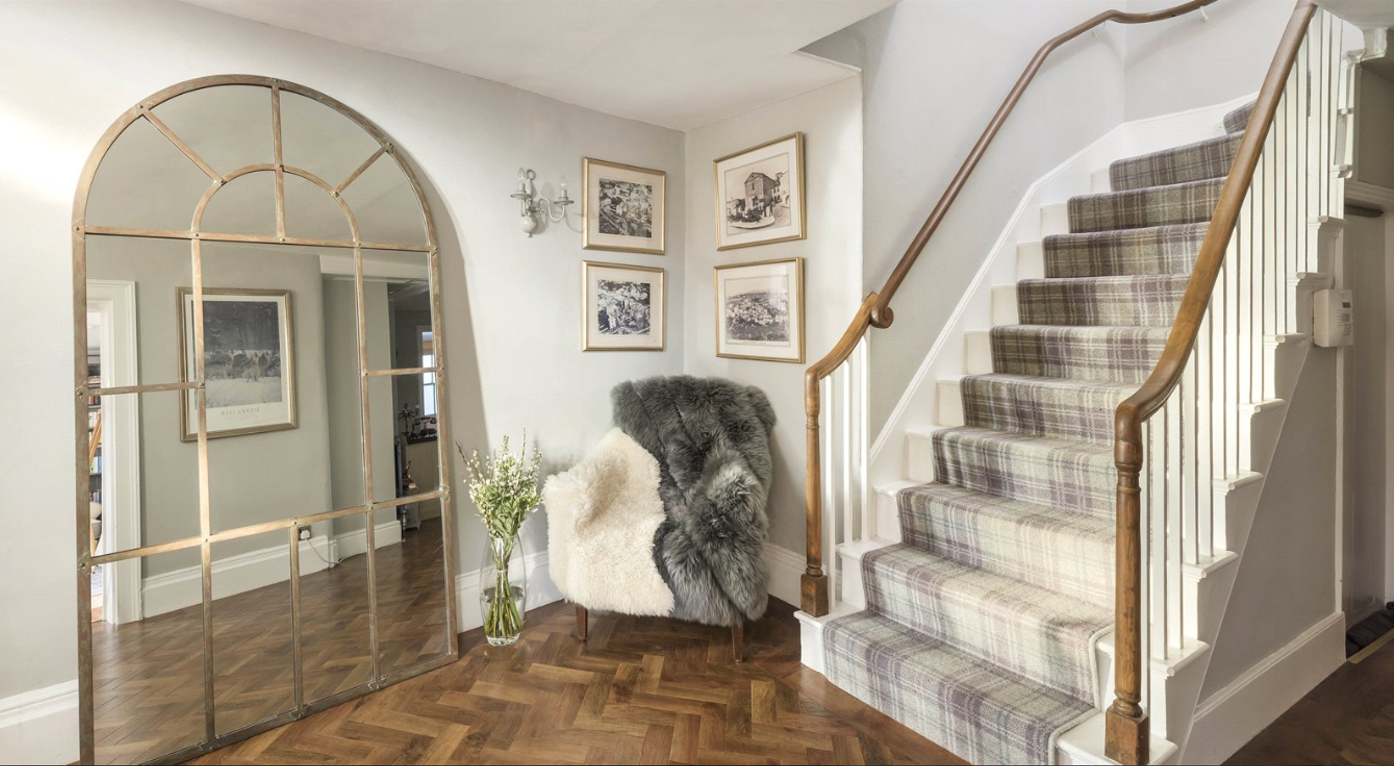 25 East Castle Street, Bridgnorth, Shropshire WV16 this Grade II listed property boasts all elements of natural textures within its interiors and structure.  The newly laid Parquet flooring exemplifies the hand finished, wooden aspects of this trend and matches perfectly with other natural elements of the property.  The wood provides texture and dimension to the front of the house where period features such as ceiling roses allow the property to remain classic.  This soft and relaxed aesthetic follows through to the rest of the house, with cool grey tones and textured furniture.  The décor of this house is fitting to its historic market town surroundings, with the main high street being just a short walk away.  Tea and Roses of Bridgnorth offer a wide range of interior décor pieces from paint to furniture, which would feel right at home in this property.
For sale with Nock Deighton's Country Homes
6. Open Shelving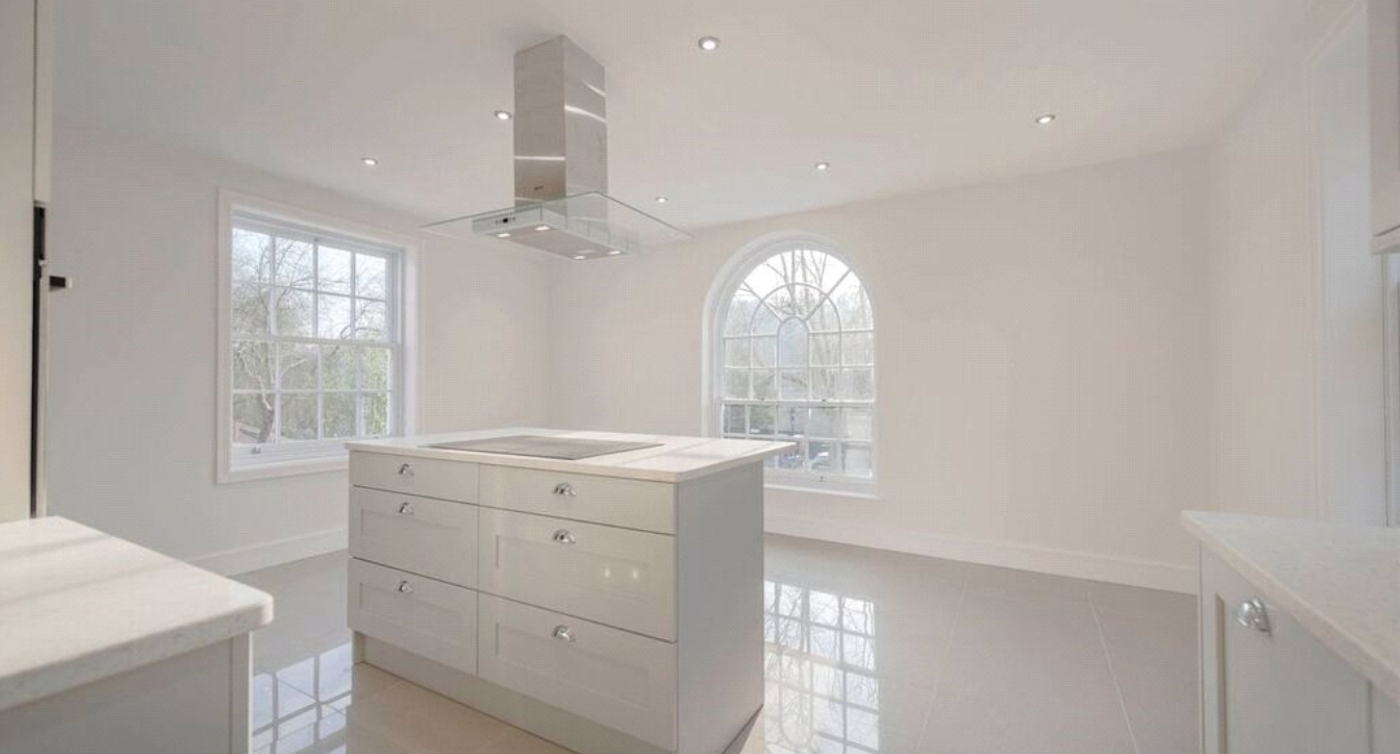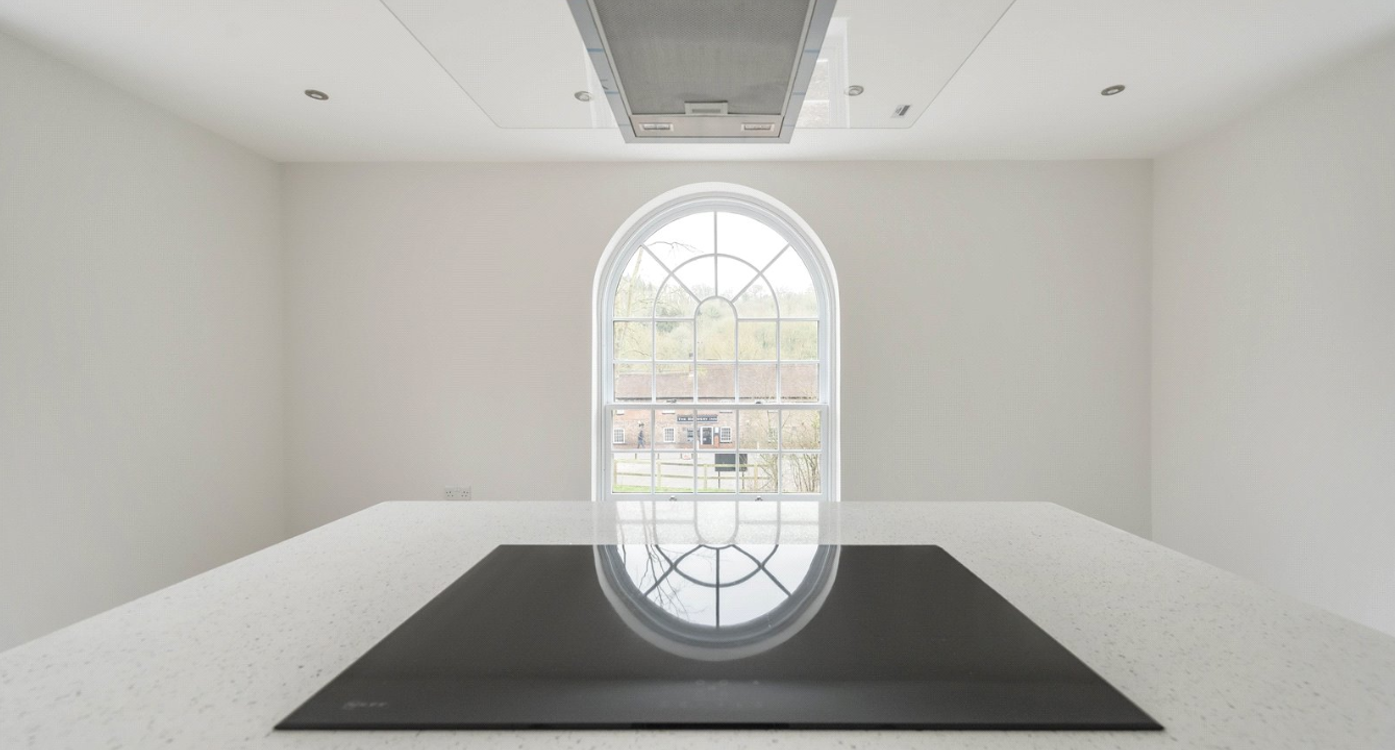 Sandringham House, Henrietta Way, Coalport, TF8 It has now become a huge interior design trend to showcase certain elements of your kitchen, where you would otherwise hide them away in cupboards or drawers. Items such as glass jars or unique tea cups are being showcased on shelves to add both dimension and colour to modern kitchens. This kitchen shown above is set within a new build development in the historic town of Ironbridge. The windows both front and rear, with an oval window to the side, allow for huge amounts of natural light to bounce around the white gloss kitchen. Having colourful mugs, cups or glassware on display would introduce shape and style to this minimal design. Placing shelves either side of the window for instance would add balance and maintain the straight line, structural elements, but also add a burst of vibrancy and character, something this famous town is definitely not lacking.  
For sale with Nock Deighton's Ironbridge Office
7. Organic and Sustainable Elements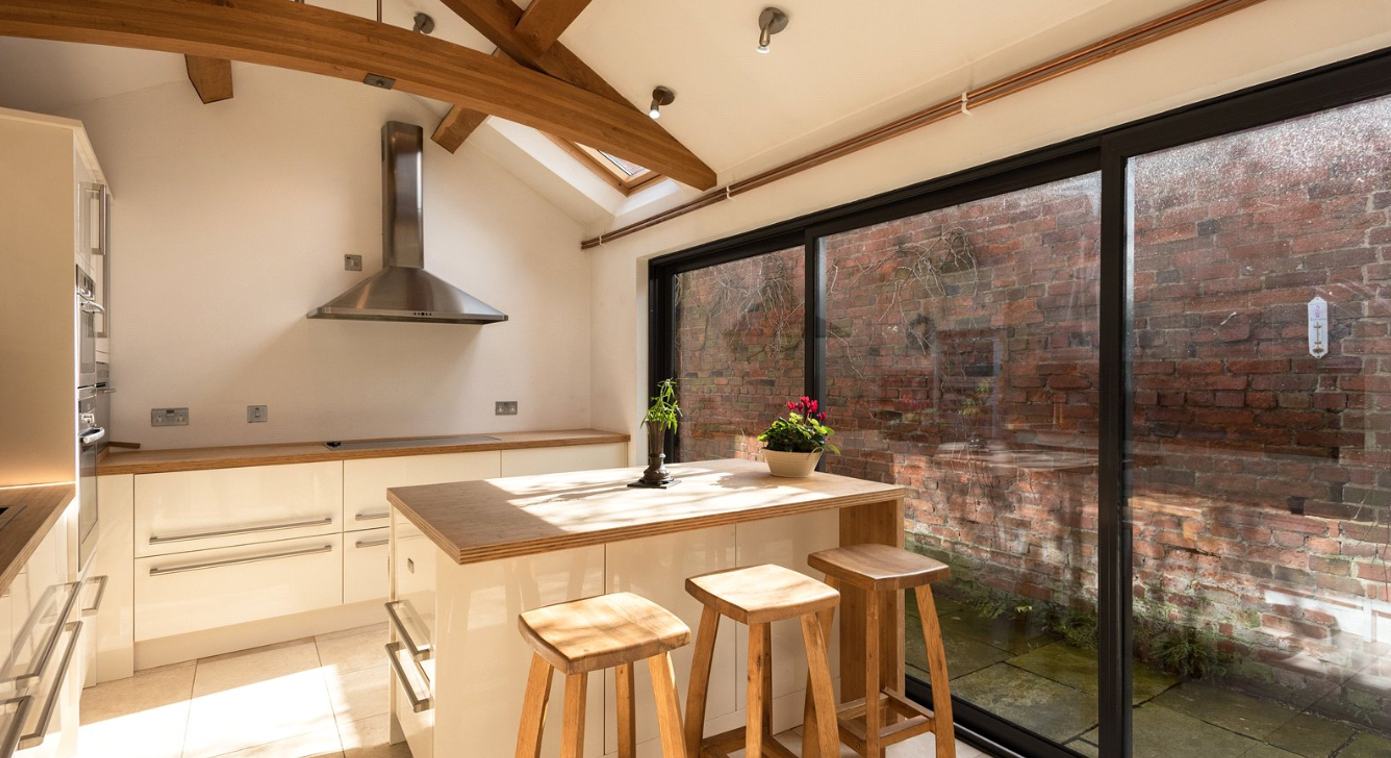 SOLD STC Curriers Cottage, Mill Street, Ludlow, SY8 Organic style ceramics and sustainable features have been prevalent in interior design trends over Spring and going forward into Summer. This traditional Ludlow property combines both elements of this trend resulting in a character-filled property. The Bamboo worktop and exposed beams adjacent to the large glass panelling in the kitchen, provide a light and warm family feel to this cosy country cottage.  The garden is beautifully landscaped with plants and shrubs which provide a relaxed area of escapism this Summer.  Ludlow Home Care is a local garden centre just a short drive from the property and offers a huge variety of plants, garden furniture and accessories.
SOLD STC with Nock Deighton's Ludlow Office
Contact the Department for more properties
5. Mustard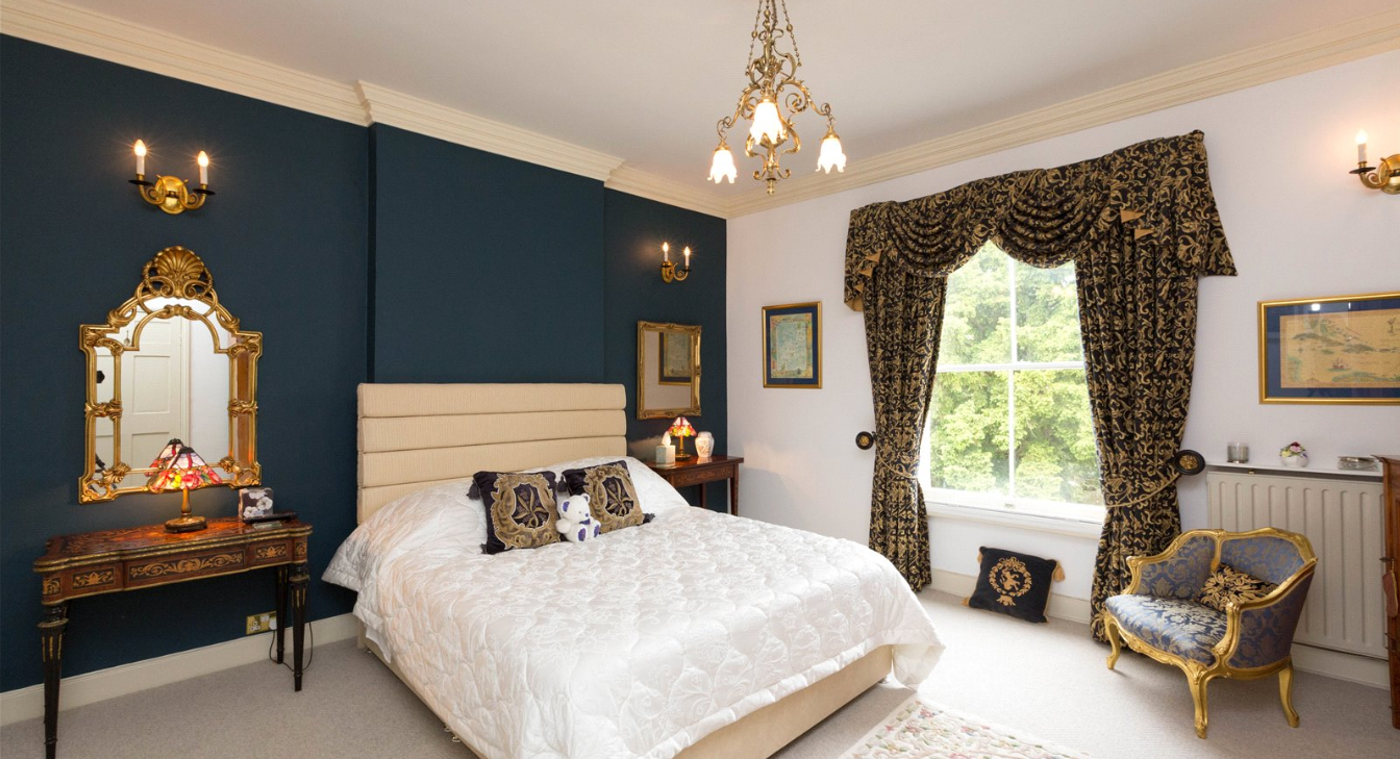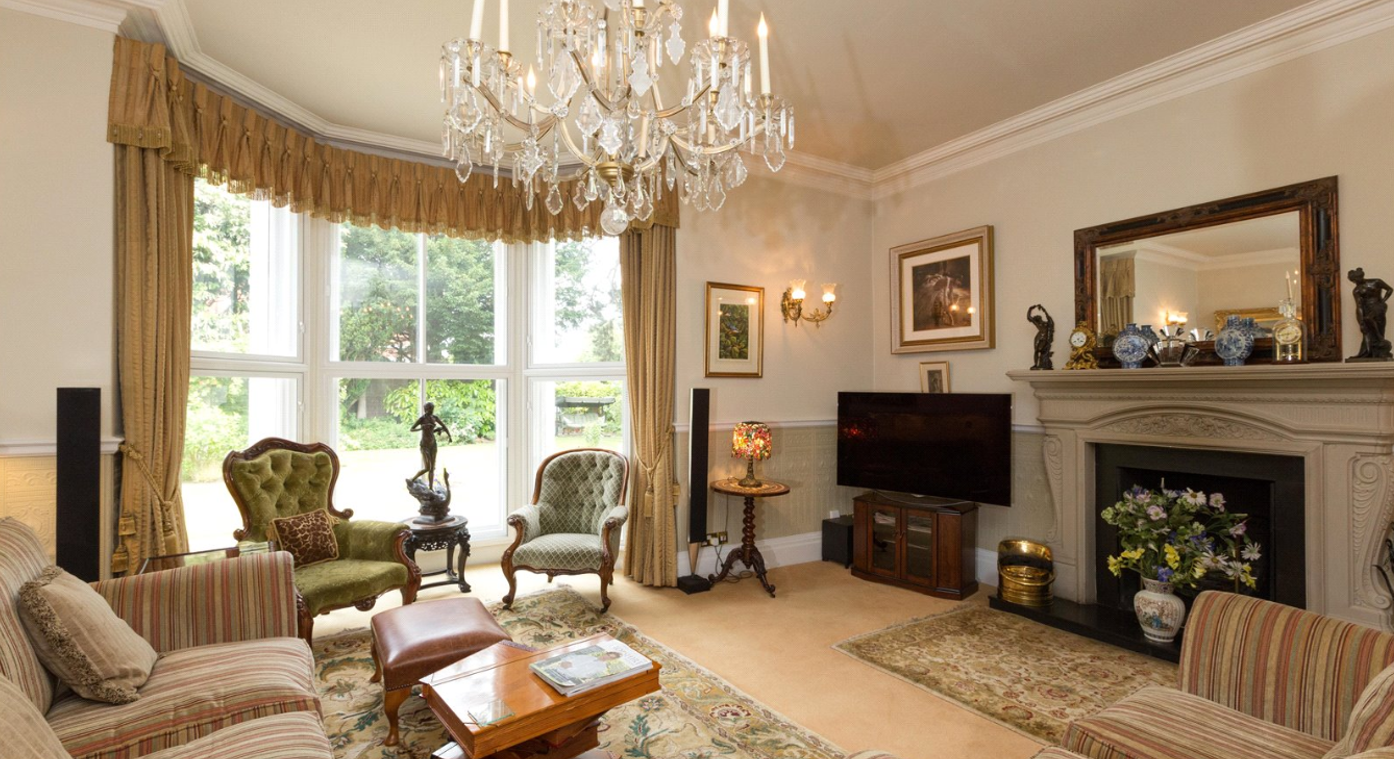 Chetwynd End House, Chetwynd End, Newport, TF10 Using mustard in interior design has been a common trend throughout the years, and this summer is no different. This Grade II listed property has used mustard to juxtapose the period features and furniture with a modern aesthetic.  The natural light beaming through the front of the property enables the use of heavy mustard curtains to frame the window and help maintain the classic Georgian décor. The use of deep navy and mustard in one of the bedrooms perfectly captures the essence of this trend, using dark feature walls with warm lighting completely contrasting with huge light filled windows and soft pale flooring.  CoCo 64 Home is an interiors and lifestyle shop in the high street of Newport, which perfectly combines elements of the classic interiors with modern designs and features.
For sale with Nock Deighton's Country Homes
If you have any questions or would like information on one of these properties, or any of the other beautiful homes Nock Deighton has to offer please do not hesitate to get in contact.
Want to know the value of your property?
Get a FREE 30 Second Online Valuation now.