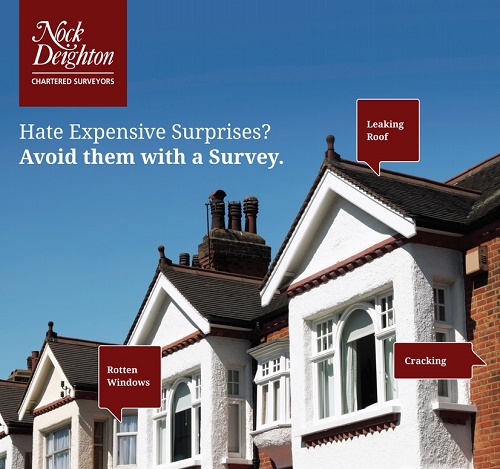 Welcome to the third part of our guide to property surveying, when we take a look at a rather important issue for many buyers - how much does a survey cost?
When purchasing a property we understand that people want to know all of their costs upfront so they can budget accordingly, and we often get asked why we don't have a standard fee scale for surveys on our website.
There are several reasons for this:
We need to establish what kind of survey the property needs.
We offer two different kinds of survey - the Royal Institution of Chartered Surveyors (RICS) homebuyer report, or a building survey (formerly known as a structural survey).
Generally, only properties of traditional construction and under 100 years old are suitable for a homebuyer report. Anything more than 100 years old, or of non-traditional construction, will require a building survey.
This is because a homebuyer report is a standard document with specific wording pre-approved by the RICS, whereas a building survey is a bespoke document, tailored to the individual property, when the surveyor can go into greater detail.
That being said, there are some grey areas in between the two where our chartered surveyors will make a judgement based on their local knowledge and experience.
The best thing to do is give us a call to chat about the property you are purchasing using the sales particulars, and we can provide a sample report on a similar property.
We need to estimate how many professional hours the survey is likely to take.
We often use the agreed purchase price of a property as a general indication of its size and how long an inspection is likely to take.
In theory, a one-bedroom cottage should take less time to inspect than a 10-bedroom country house.
This is not always the case, because much depends on the condition of the property, and this is where sales particulars can be extremely helpful.
In the very rare event that on arriving at the property the survey is going to be significantly more complex than anticipated, we will stop and re-quote before incurring any fees.
We want to let you know when we are available and when you can expect to receive the report.
We understand that buying a property is a stressful process, and that a sale can fall apart over disputes over agreed deadlines.
There are very few building surveyors remaining in Shropshire, and in peak times there can be a wait time of up to 14 days for an appointment (although this is less of an issue for homebuyer reports).
It's best to contact us as early in the process as possible, so we can pencil in a date and cancel it later if it's not needed. We also have a waiting list for cancellations.
We can then advise you about when we are in the area, what our current workload is and an estimate of when we can get the report back to you - it normally takes between seven and 10 working days.
If your circumstances are urgent the surveyor may be able to make an exception and will try to get the report to you sooner.
We like to get to know you!
The more we know about you, the more tailored our survey will be to your needs.
If you are thinking of purchasing a property please do not hesitate to give us a call on 01743 241251 and ask for Steve Morris MRICS, who will be delighted to help.