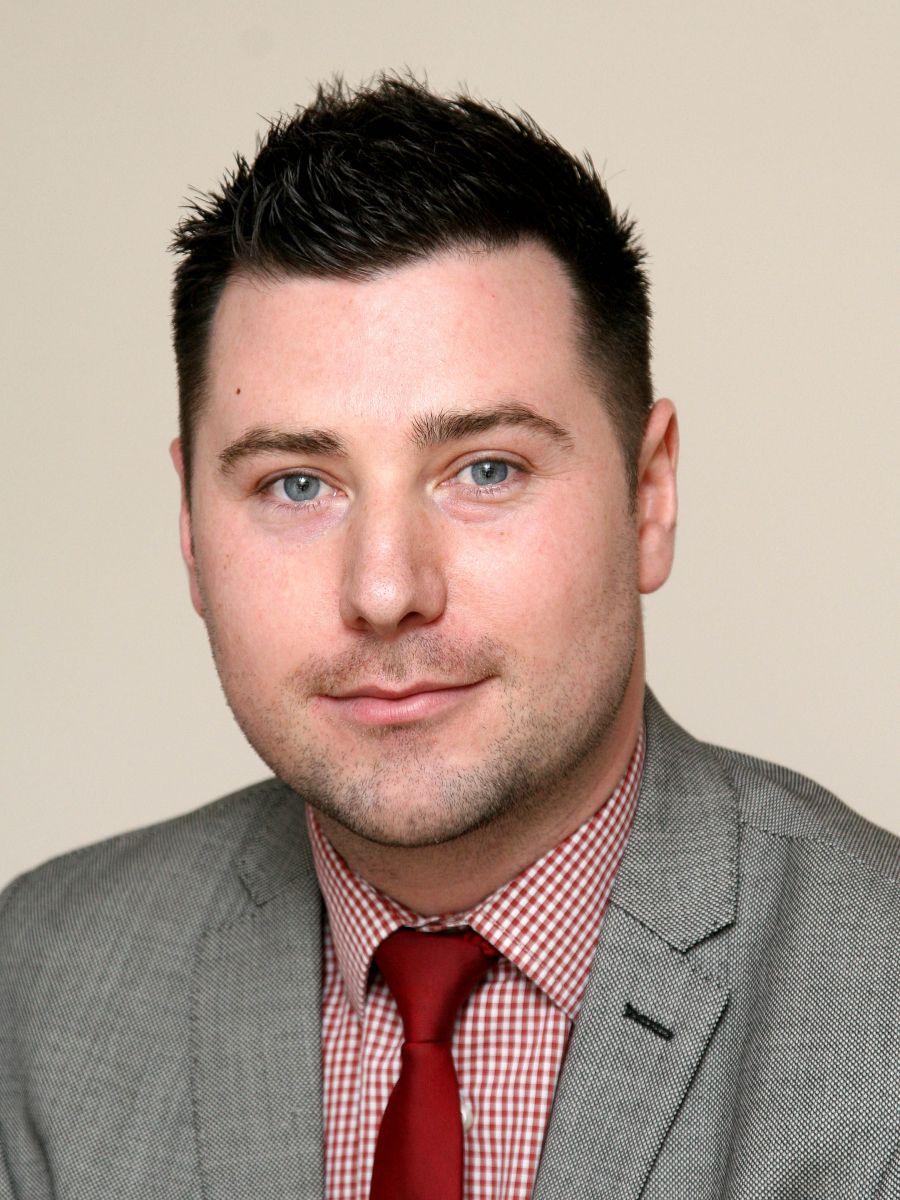 Andrew Ainge is our Bridgnorth office principal, and has 10 years in the industry, almost five of those with Nock Deighton. He has a BSc (Hons) in Building Surveying.
Andrew was born in the West Midlands but spent part of his childhood growing up on the south coast. He now lives in Bridgnorth with his wife and two children and is a season ticket holder at Aston Villa.
Getting to know you
Five interesting things about Andrew:
What is your ideal weekend away?
My ideal weekend would be spent on the coast with the family. Regardless of the weather, there really is something special about watching the boys running up and down the beach. The sounds and smells of the sea bring back nostalgic childhood memories and it's safe to say there are spectacular views to be had too.
What is your perfect Sunday?
This would be an early start, not too early though, taking my sons to their weekend session at Bridgnorth Rugby Club. It's great to see all the kids enjoying themselves and the volunteer coaches do a superb job. That would be followed by a lazy afternoon out in the garden with a good book - although this rarely happens due to (1) our British weather (2) the boys insisting on a game of football or cricket.
What is your pet hate and why?
My current pet hate is there are not enough houses on the market. I have so many people come to me on a daily basis describing their perfect home and wishing there was something like that on the market. There are so many proceedable buyers out there who want to buy but there is not enough to serve the demand. It is such a fantastic time to sell and naturally those who are acting in the current market are reaping the rewards.
What do you love about being an estate agent?
There are two things I love about estate agency, the first is the ability to make someone's dream move come true. Our clients often know where they want to be but are unsure about how to get there. As a local expert I can work with the homeowner to create a plan and a strategy which is then implemented by our excellent team to allow our clients to move to their perfect home.
The second thing is the thrill of negotiating. As a traditional estate agent it's often the biggest factor that sets us above our online competition. On a daily basis I see properties not selling for their full potential because the art of negotiation has been missed. Our clients don't simply pay us to sell their property but they trust us to extensively market their property and try our hardest to negotiate the best possible price on their behalf. There is no better feeling than agreeing a sale at the exact price our clients had hoped for - but more often than not we exceed their expectations!
If you could meet anyone alive or dead who would it be and why?
Quite a simple one really, it would be my great grandfather whom unfortunately I never met. I would want to talk to him about his time serving in the First World War, and how he felt when his son had to be evacuated from the Jewellery Quarter in Birmingham and sent to live with a family who owned a farm in Cookley. My Grandad tells me his father was once paid to play football at Wembley in a cup final, but being young at the time my grandad doesn't remember a lot about it - so that would be an interesting conversation to have too.
To speak to Andrew about selling or buying property in the Bridgnorth area, give the office a call on 01746 767 767 or visit thecontact us page here.