4 Autumn Winter Interior Trends in 2019
We have chosen four Autumn and Winter trends for this season that could help inspire you when decorating your own home and give you an insight into some of the properties we have listed that already incorporate some elements of these design trends. From period property to modern new builds, these versatile trends can be implemented into every household.
Peacock Blue
Tea and Roses in Bridgnorth will agree that this trend is prevalent this season as they unveiled their Christmas window display earlier in the week.  Stepping away from the traditional reds, golds and greens that frequently appear around this festive season, peacock blue is a striking alternative. We have a property currently on the market that showcases the use of peacock blue in a subtle manner, juxtaposing period elements of the property with the use of modern styling. The Hollies, 30 St Marys Street Bridgnorth, uses blue to contrasts perfectly with the paler aspects of the bedroom, following on through to the ensuite.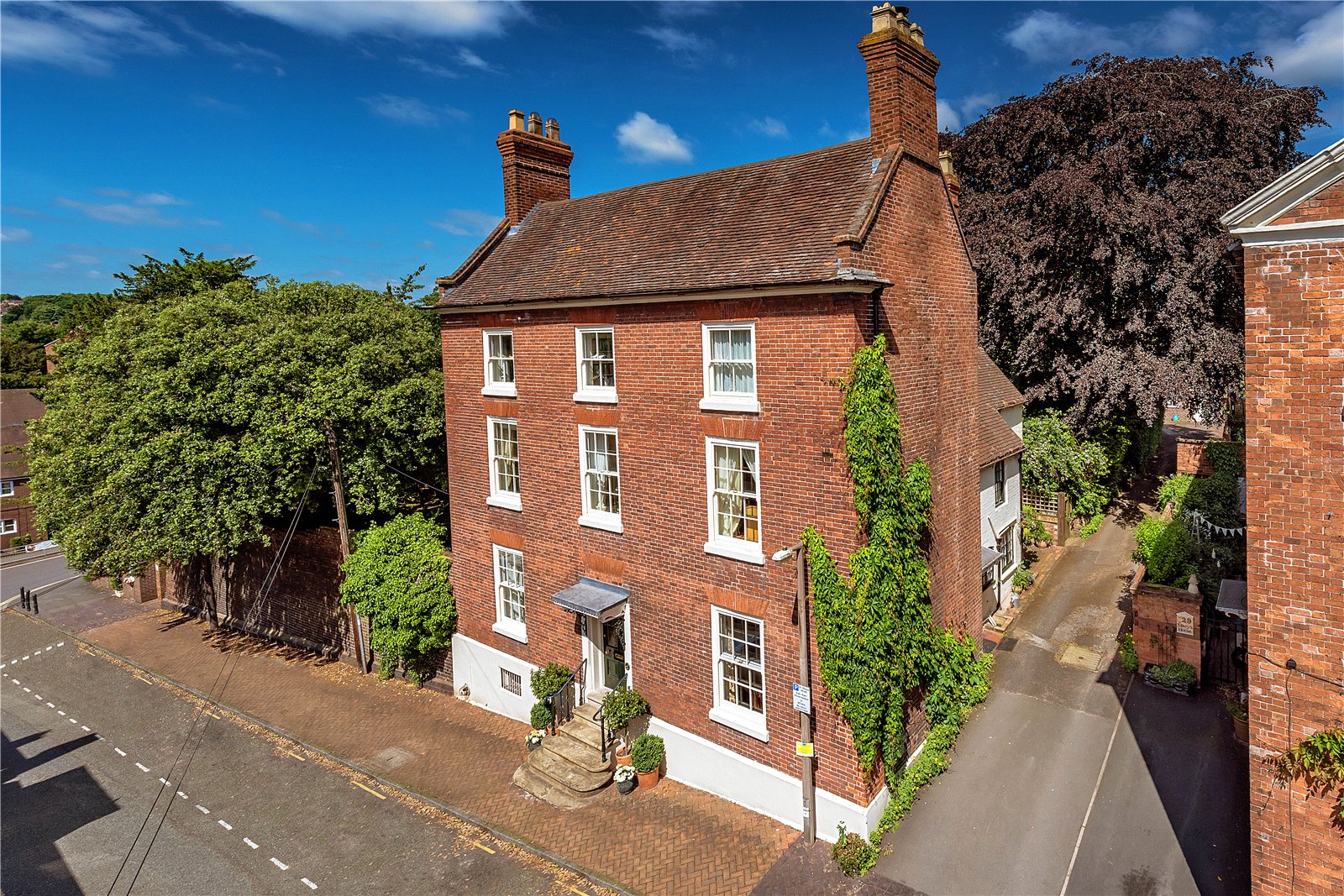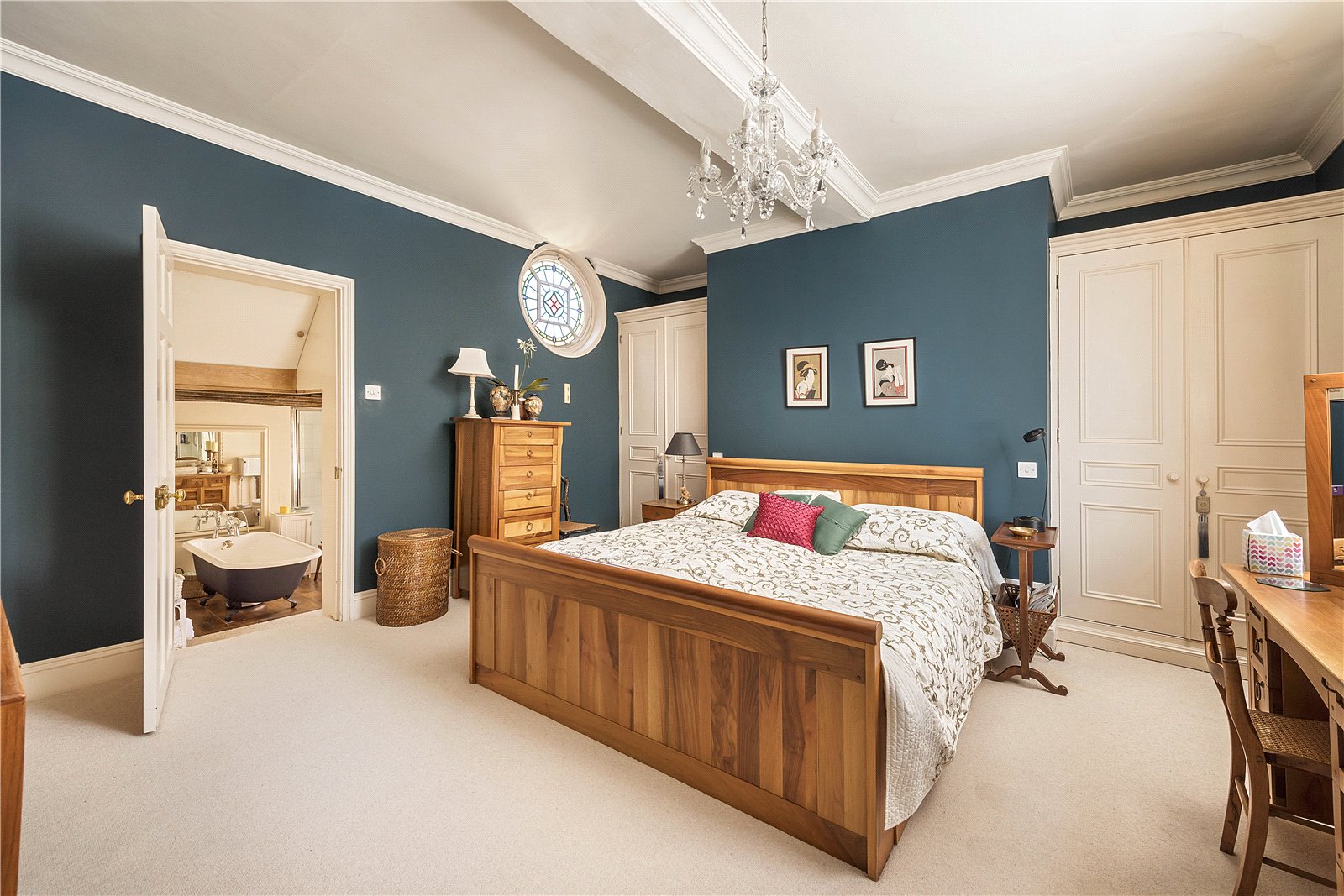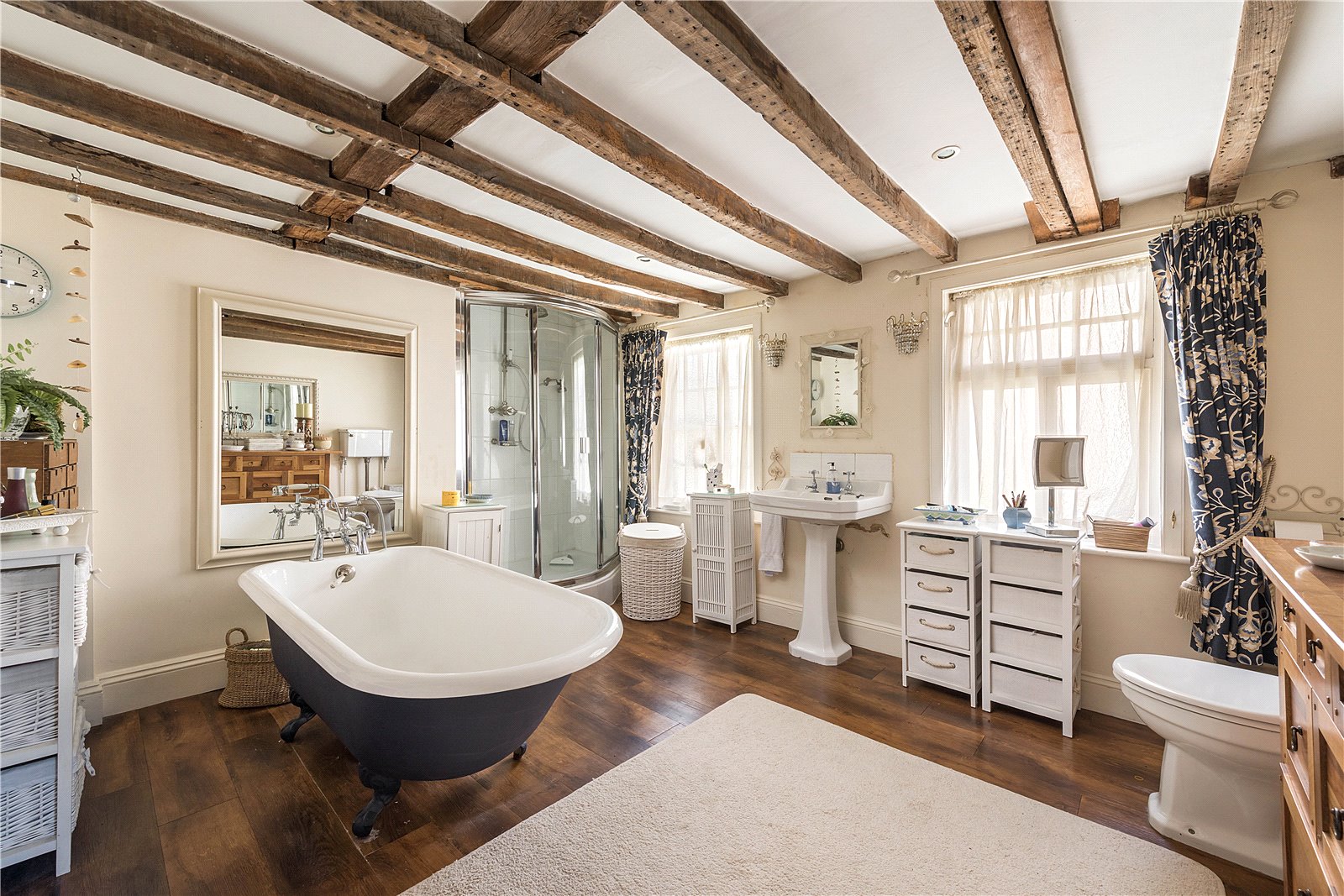 The Hollies, 30 St Marys Street, Bridgnorth
For Sale with our Bridgnorth Office
Dark Kitchens
This trend is becoming more and more popular, especially in new build properties. 3 Scotts Meadow, Brimfield, Ludlow, is the perfect example of how this trend can be implemented well. By using a dark forest green in a kitchen with an abundance of natural light, ensures the room still appears to be light and spacious.  The dark appliances and window frame make for a stark contrast with the metallic sink and light walls, ensuring the darker elements are not overwhelming.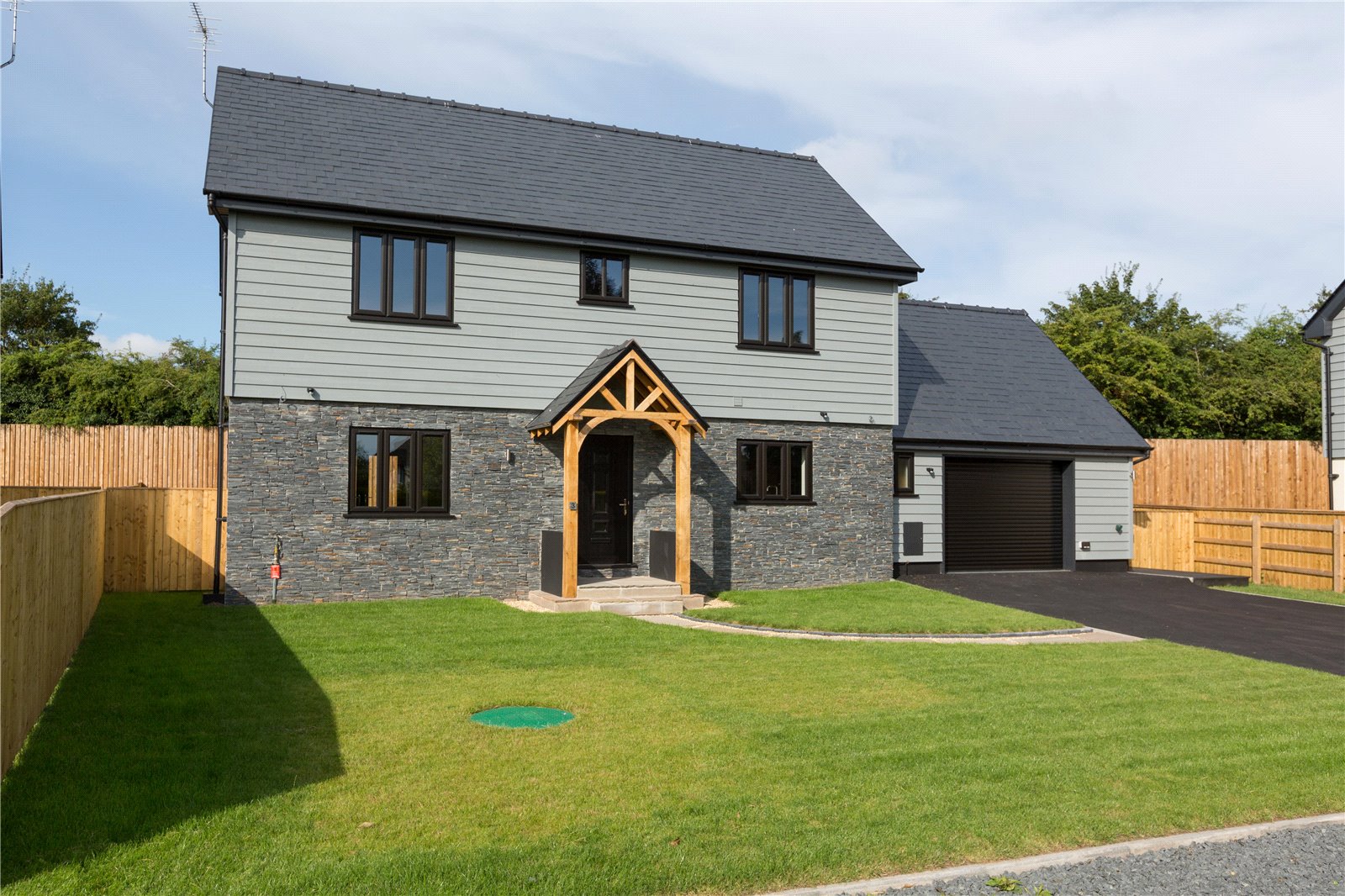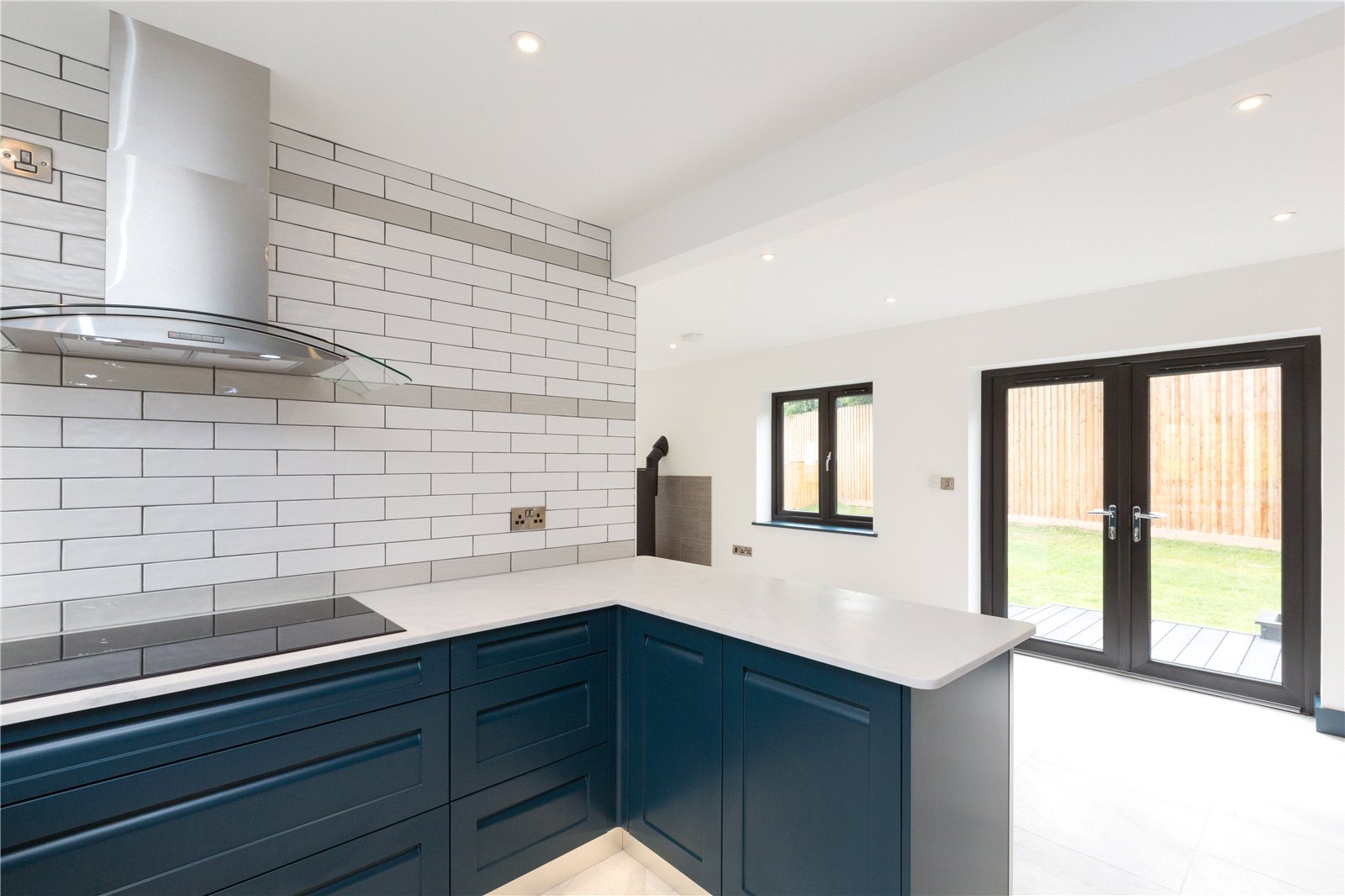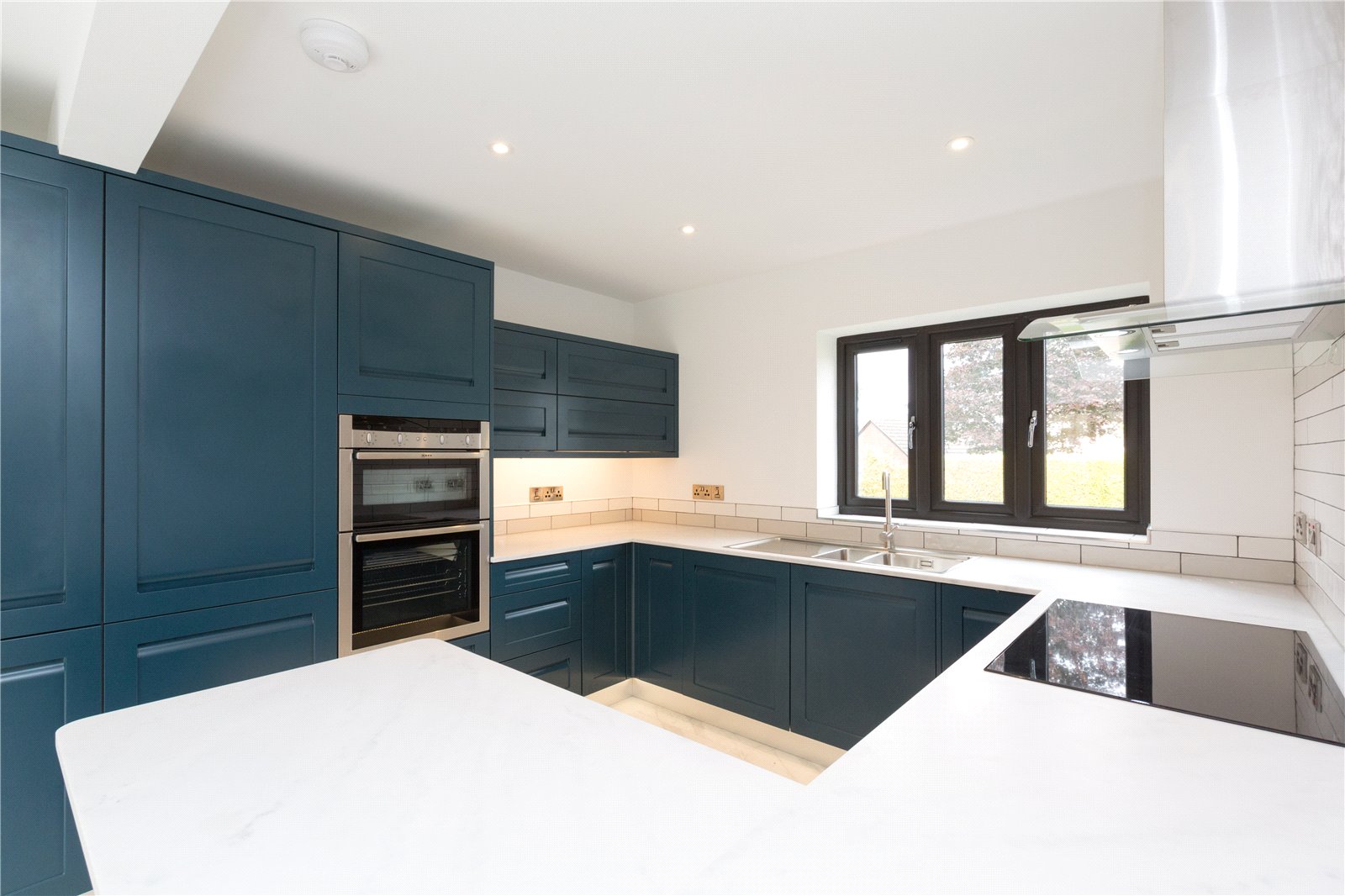 3 Scotts Meadow, Brimfield, Ludlow
For Sale with our Ludlow Office
Wood
Arguably a timeless element of interior design. Dark wood is becoming increasingly popular, especially in offices and surprisingly within modern homes. Perhaps due to the alarming levels of plastic pollution wood is being used more than ever in interior design. The Church, Avenue Road, Newport is the perfect example of how wood can be used even when juxtaposed with modern furniture. The impressive wooden staircase compliments the darker bookcases and beautiful desk filling the room with more period elements that suits this former church.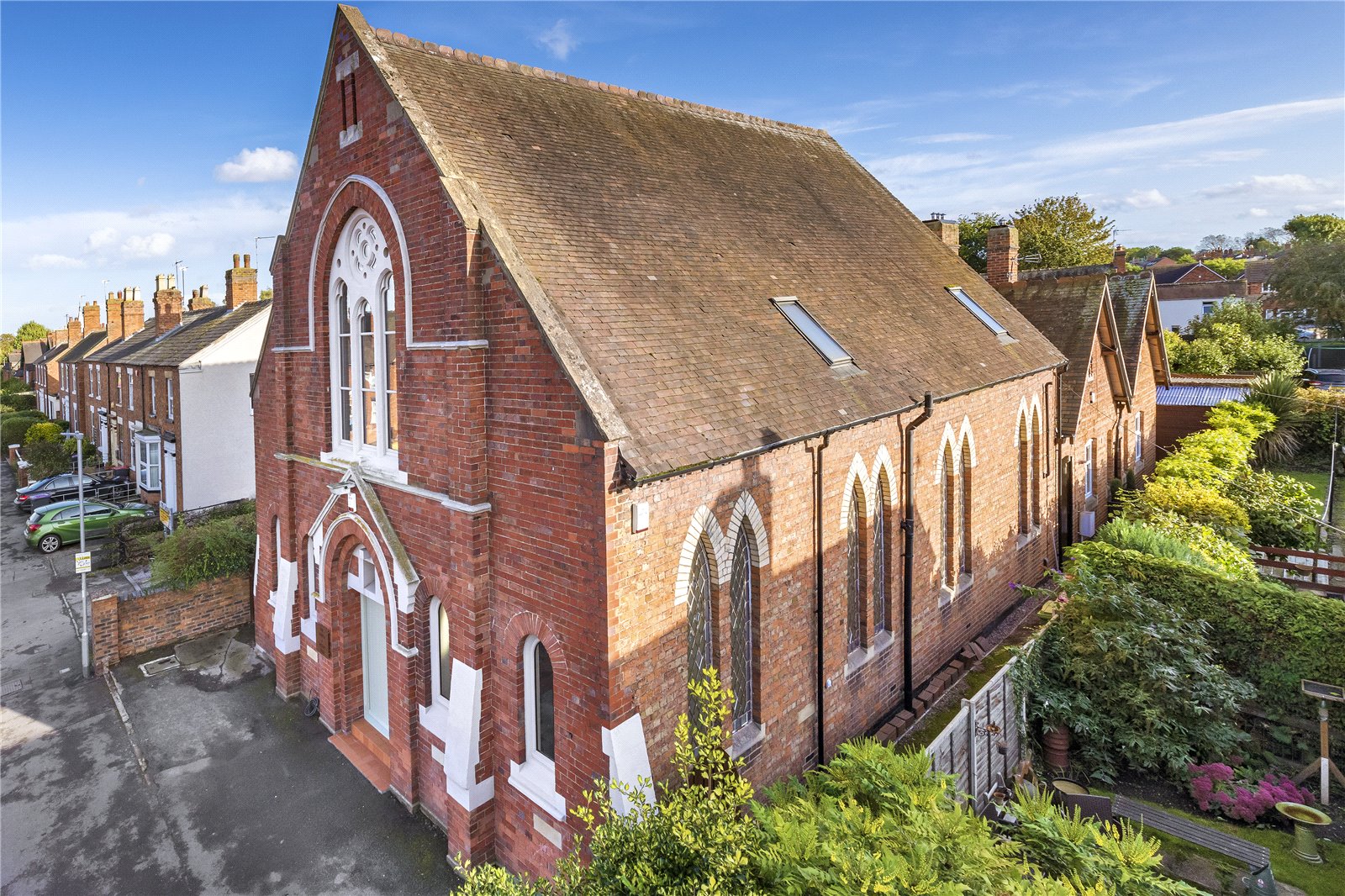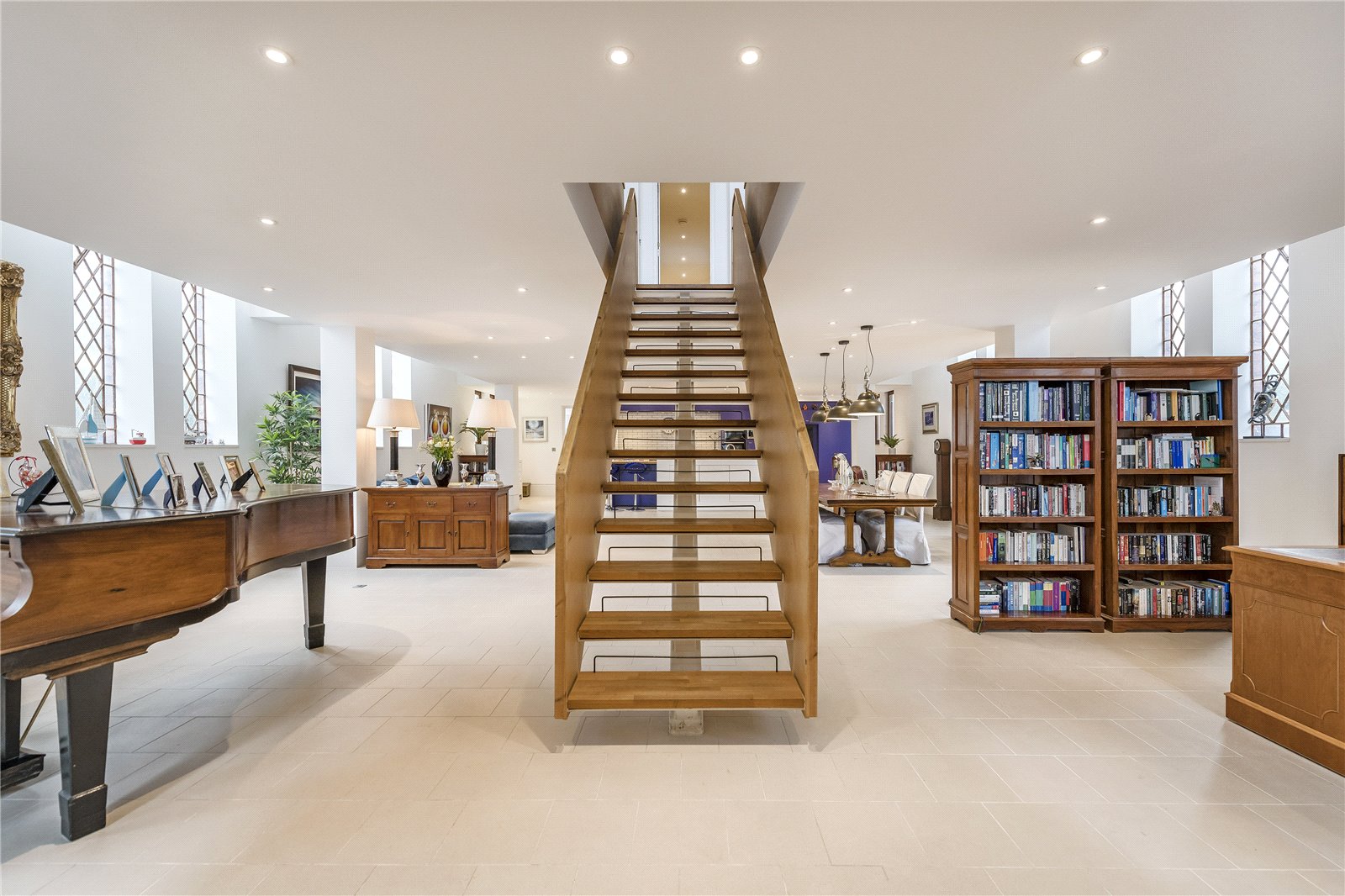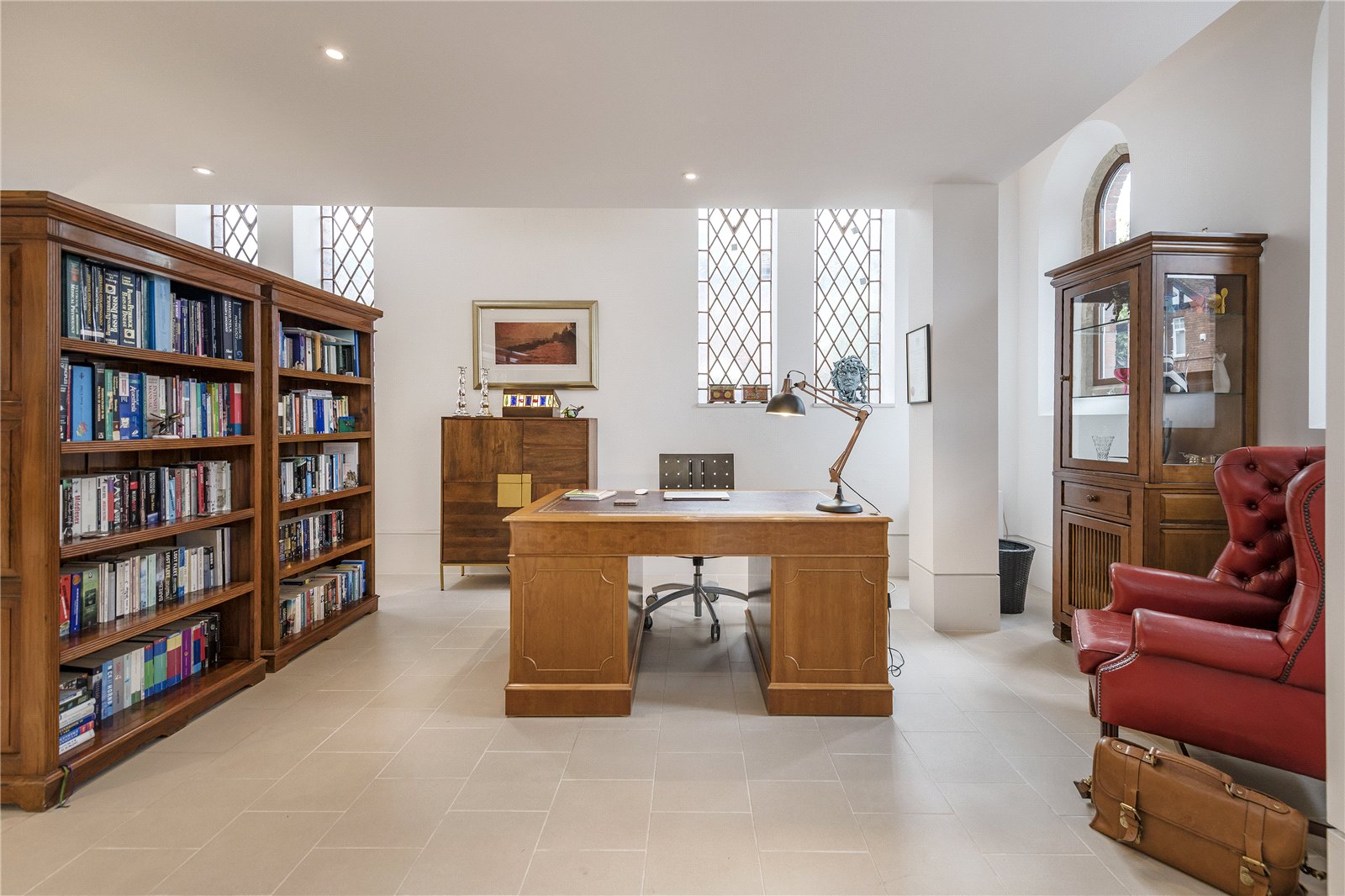 The Church, Avenue Road, Newport
For Sale with our Newport Office
Natural
  We touched on this in our Summer Interior Design trends post which you can read here. Natural textures and elements appear in trends all year round, however sustainability within natural elements have become increasingly popular, especially within large high street stores such as H&M Home. The kitchen and bathroom at Church Farm House, Buildwas is an example of using natural elements and colours to create a beautiful living space. The cream counters and AGA allow the kitchen to stay bright, whilst remaining classic and sophisticated. The textured tiles in the bathroom juxtapose the all-white suite, adding character and charm to the space.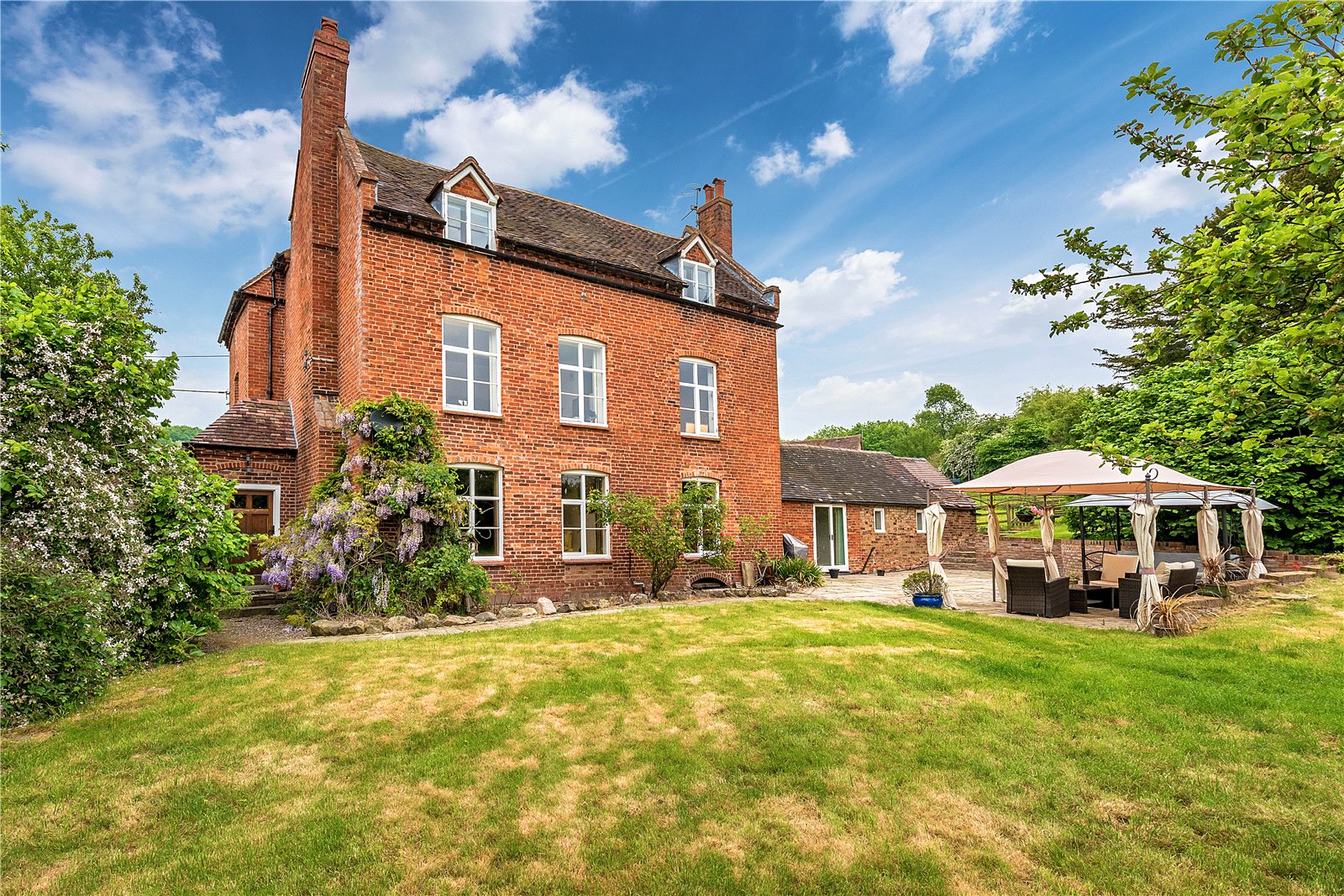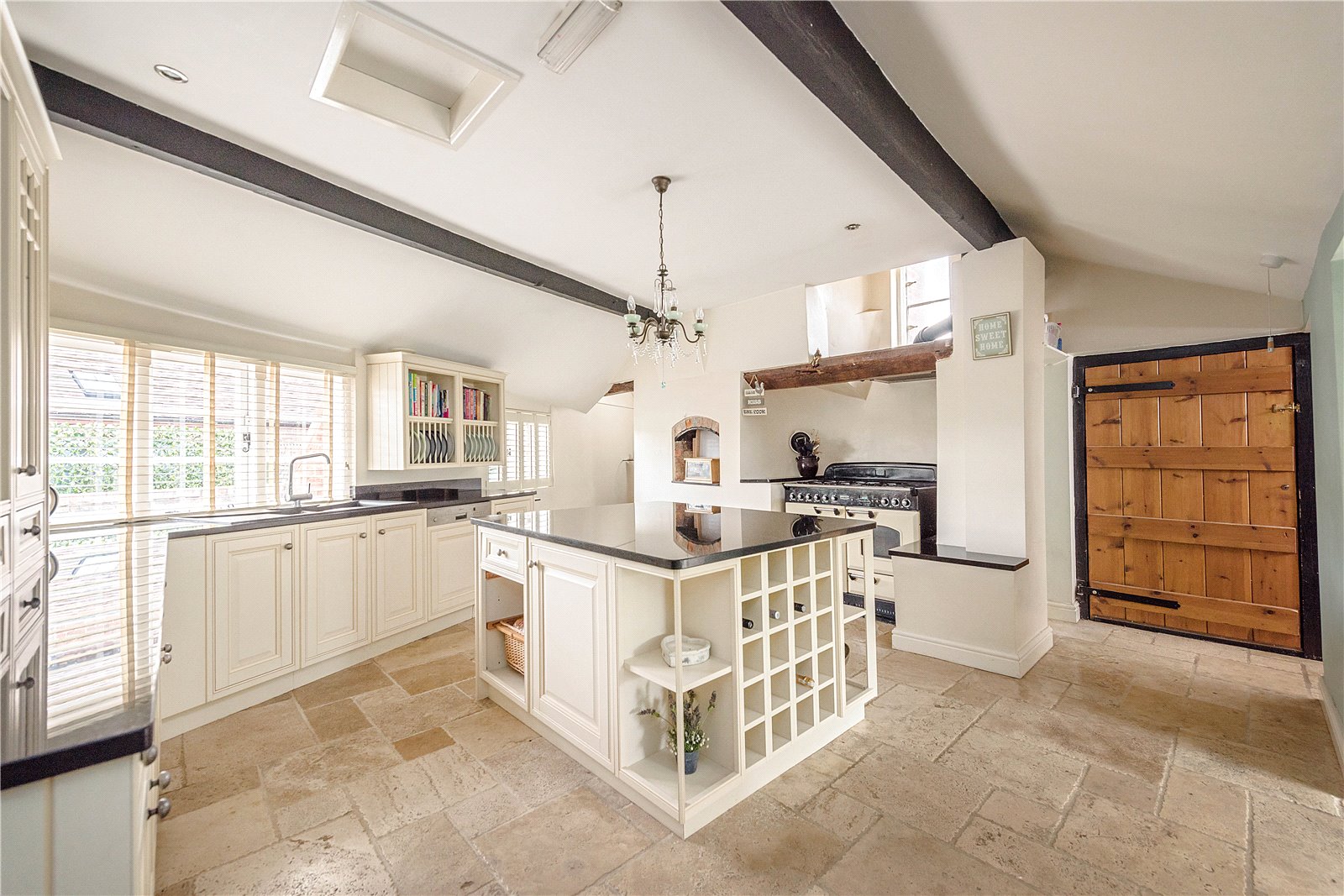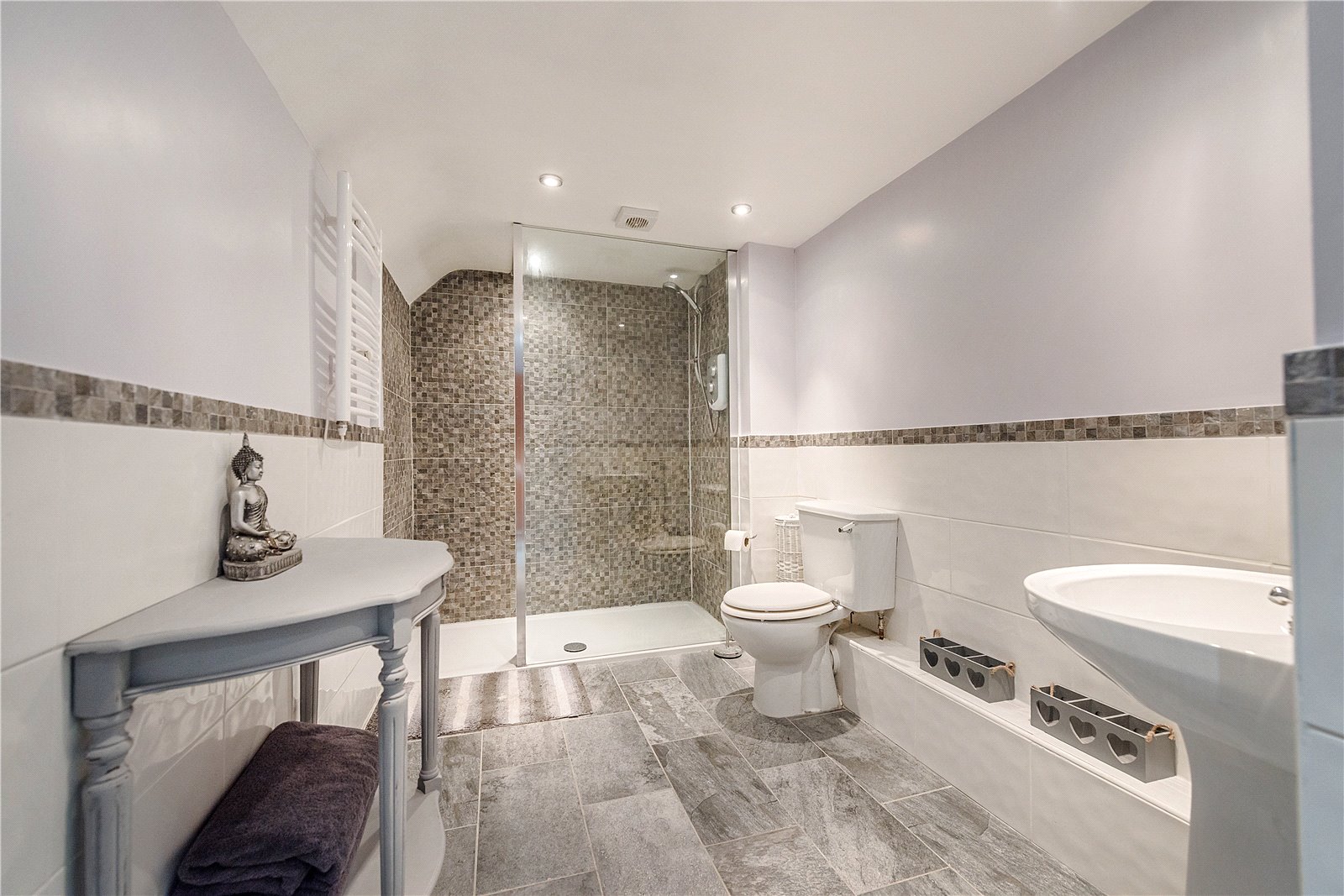 For Sale with our Ironbridge Office